Cathay Pacific to eliminate 50% of single-use plastics by the end of 2022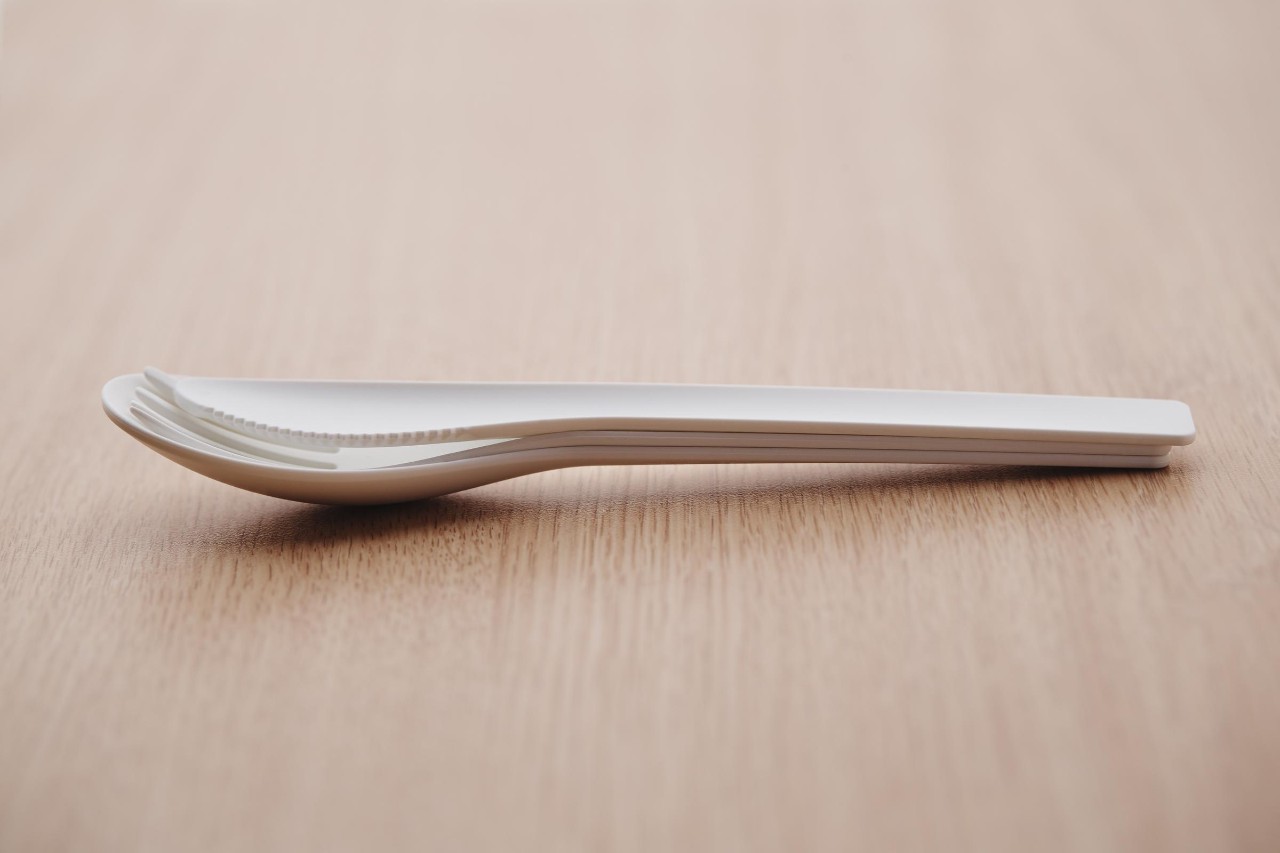 To tackle the waste problem of single-use plastics, we set the target to cut our usage by 50% by the end of 2022. And while we're removing nearly 200 million individual items, we will be reviewing all the single-use plastics in our operations and exploring alternatives.
The role of plastics
The use of plastics in the aviation industry has been so widespread because of their light weight and low cost. Saving weight lowers our fuel consumption and reduces our carbon footprint. Low cost helps us control passenger fares.

The challenge
Reducing single-use plastics means weighing many different factors to ensure we are not creating other sustainability issues when we do. To maintain the benefits of light weight and low cost, we are looking at a variety of eco-friendly solutions that can still meet the expectations of our passengers.
Our efforts to date
Our sustainability journey began more than 20 years ago in Economy Class, when we began using rotatable plastic cutlery that was washed, sterilised and reused many times. And the inflight recycling programme we introduced in 2007 is still going strong.
Simon Large, Director Customer of Cathay Pacific, describes our approach this way: "We are committed to environmental sustainability and passenger comfort – we will always assess every aspect of our operations to ensure our changes are in the best interests of both."
We sustainably source our First and Business Class pillowcases and duvet covers and have them delivered in reusable bags. We have removed 32 million plastic straws, stirrers and other plastic products since 2019, and by the end of 2020, we will replace plastic cups – our biggest single-use plastics by volume – with paper cups for non-alcoholic drinks, and will use wooden toothpicks to replace plastic toothpicks.
We are also looking at ways to move towards a more circular economy by increasing the use of products made from recycled rather than virgin plastic. Our Economy Class blankets and carpets are made of recycled materials, and we will be exploring the use of recycled plastics for other items. We are redesigning our cutlery, a process we've already begun, and will continue to work with our suppliers to create alternatives for plastics.
Our passengers are with us on this journey
Our job is made easier because many of our passengers are welcoming the changes. We're seeing people bringing their own water bottles they've filled before boarding, and using a single plastic cup throughout their entire flight.
Our commitment
While the current level of plastic item consumption is significantly lowered because of our reduced operation scale amid COVID-19 impacts, we are committed to our continued effort to exploring every aspect of what we do in order to minimize our environmental impact. We hope that by the end of 2022 our business scale will be more or less back to pre-COVID-19 levels and that our number of single use plastic items could still be halved. We see every solution as part of one goal: to care for our planet so that future generations can experience the same joys of travel and discovery that we enjoy today.