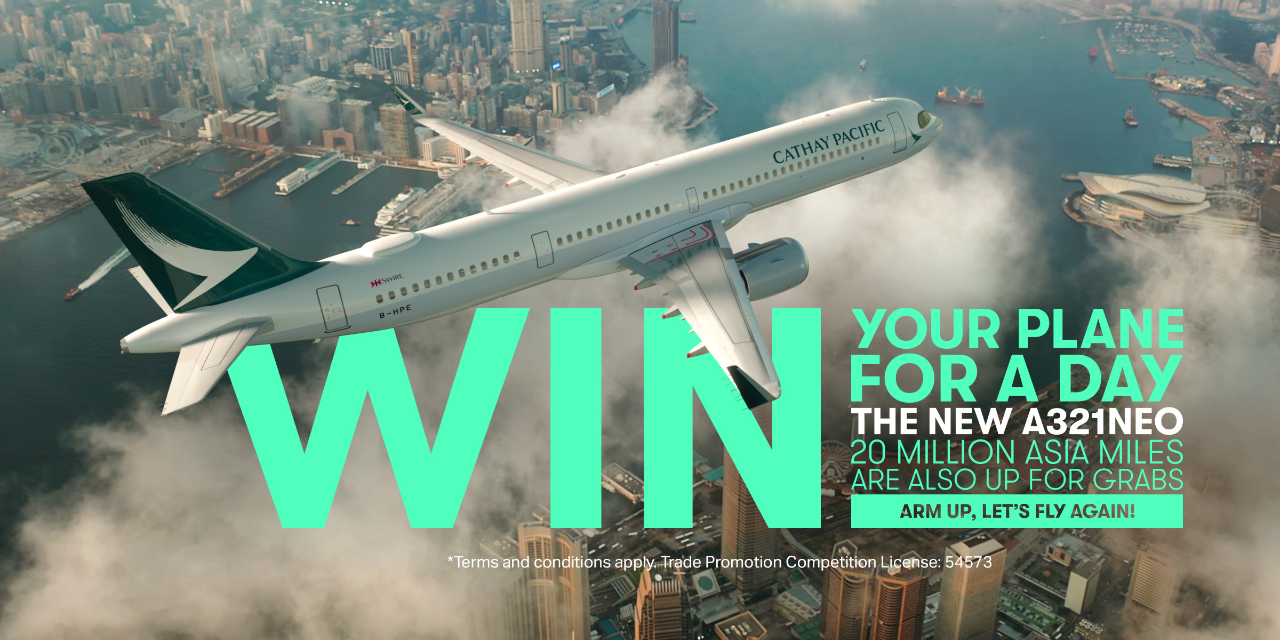 Get vaccinated to enter our lucky draw
We can't wait to travel the world again. That's why we're supporting the global COVID-19 vaccination effort with a lucky draw for Hong Kong residents.
We've got a once-in-a-lifetime A321neo flight experience and a total of 20 million Asia Miles up for grabs. All you need to do is get vaccinated* and sign up for your chance to win. 
You can sign up for the draw between 16 August and 15 September, 2021, so check back soon to enter. 
You could win an amazing prize 
Grand Prize: Win a plane for the day! We're offering you the truly priceless experience of a flight with your friends and family onboard one of our brand-new A321neo aircraft (1 prize available). 
Second Prize: Win a million Asia Miles (10 prizes available). 
Third Prize: Win 100,000 Asia Miles (100 prizes available).
Godzilla vs. Kong: © 2021 Legendary and WBEI. GODZILLA TM & © Toho Co., Ltd.
Who can enter the draw

To enter the lucky draw, you must meet the following criteria:


Asia Miles and/or Marco Polo Club member
18 years or above
Hong Kong SAR resident with a valid Hong Kong ID card
Received two vaccination doses* administered as part of the Hong Kong SAR Government's COVID-19 Vaccination Programme on or before 31 August, 2021.

*Entrants who have previously been infected with COVID-19 will be eligible after receiving one dose of a COVID-19 vaccine.


Explore our new A321neo
Our next-generation A321neo aircraft sets new standards in comfort, space and 4K entertainment.