Climate change is a major threat to humanity. While air travel currently represents less than 3 per cent of global emissions, we recognise our duty to minimise our impacts and help drive the industry towards carbon-neutral growth.
We have committed to achieving net-zero carbon emissions by 2050 - one of the first Asian airlines to set this target. We will achieve this by spearheading the use of Sustainable Aviation Fuel, investing in new technology and fuel-efficient aircraft, offsetting our carbon emissions, and reducing ground emissions.
What is Sustainable Aviation Fuel?
Sustainable Aviation Fuel (SAF) is a clean alternative to fossil jet fuel that is produced from sustainable and renewable sources, such as agricultural residues, waste oils, municipal solid waste, industrial waste gases, or other non-fossil carbon sources. Depending on the technology used, SAF has the potential to reduce lifecycle carbon emissions by up to 100 per cent – which is based on the total carbon output created from every stage of production, distribution and usage.
From waste to wing: our SAF investment in Fulcurm BioEnergy
Cathay Pacific has made pioneering efforts to support SAF development for more than a decade. In 2014, we became the first airline to invest in Fulcrum BioEnergy, a US-based sustainable biofuel developer that is pioneering the commercialisation of converting municipal solid waste into SAF, and we have also committed to buying 1.1 million tonnes of SAF over 10 years. In 2021, we reaffirmed our commitment by pledging to use SAF for 10 per cent of Cathay Pacific's total fuel consumption by 2030.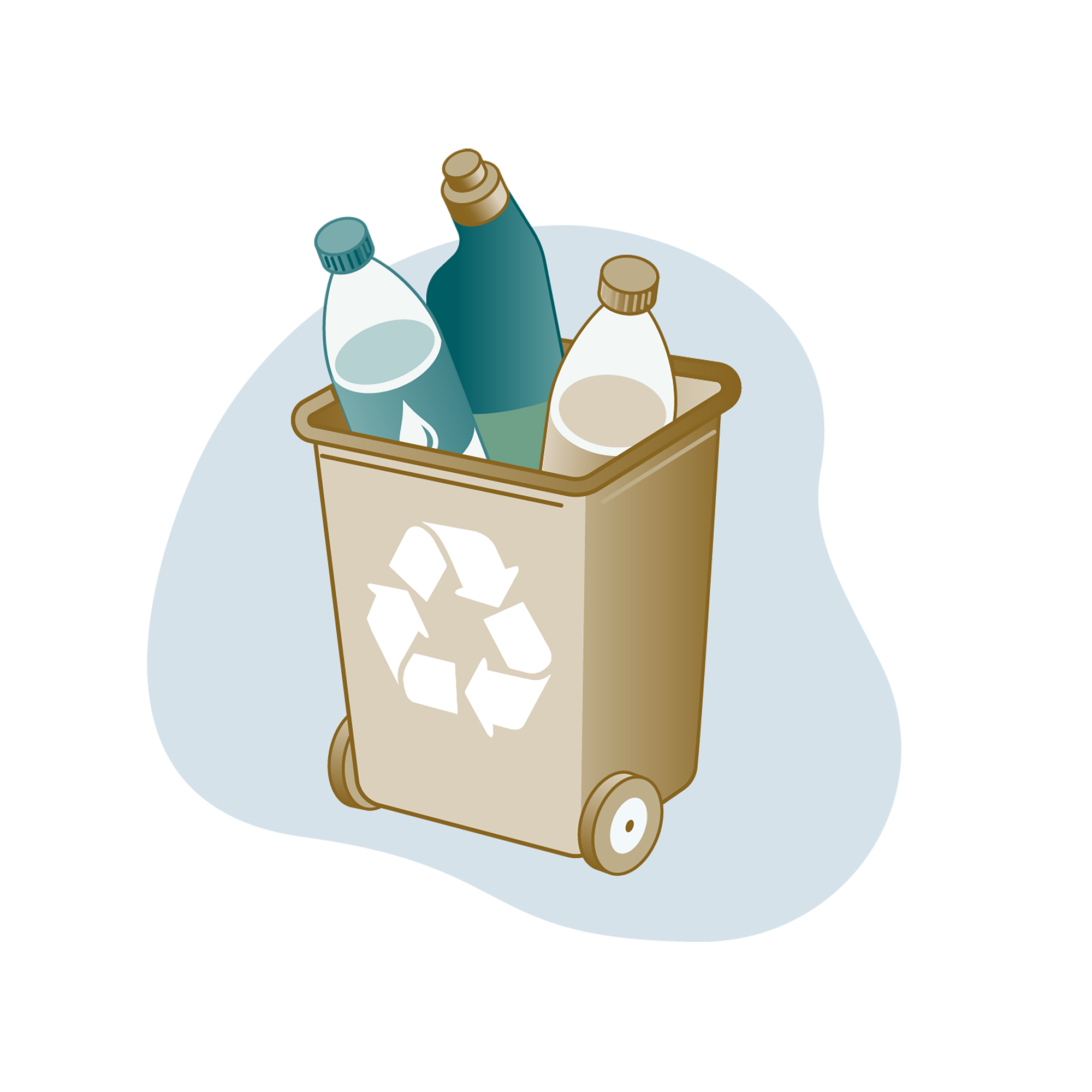 Collection
Municipal waste is collected.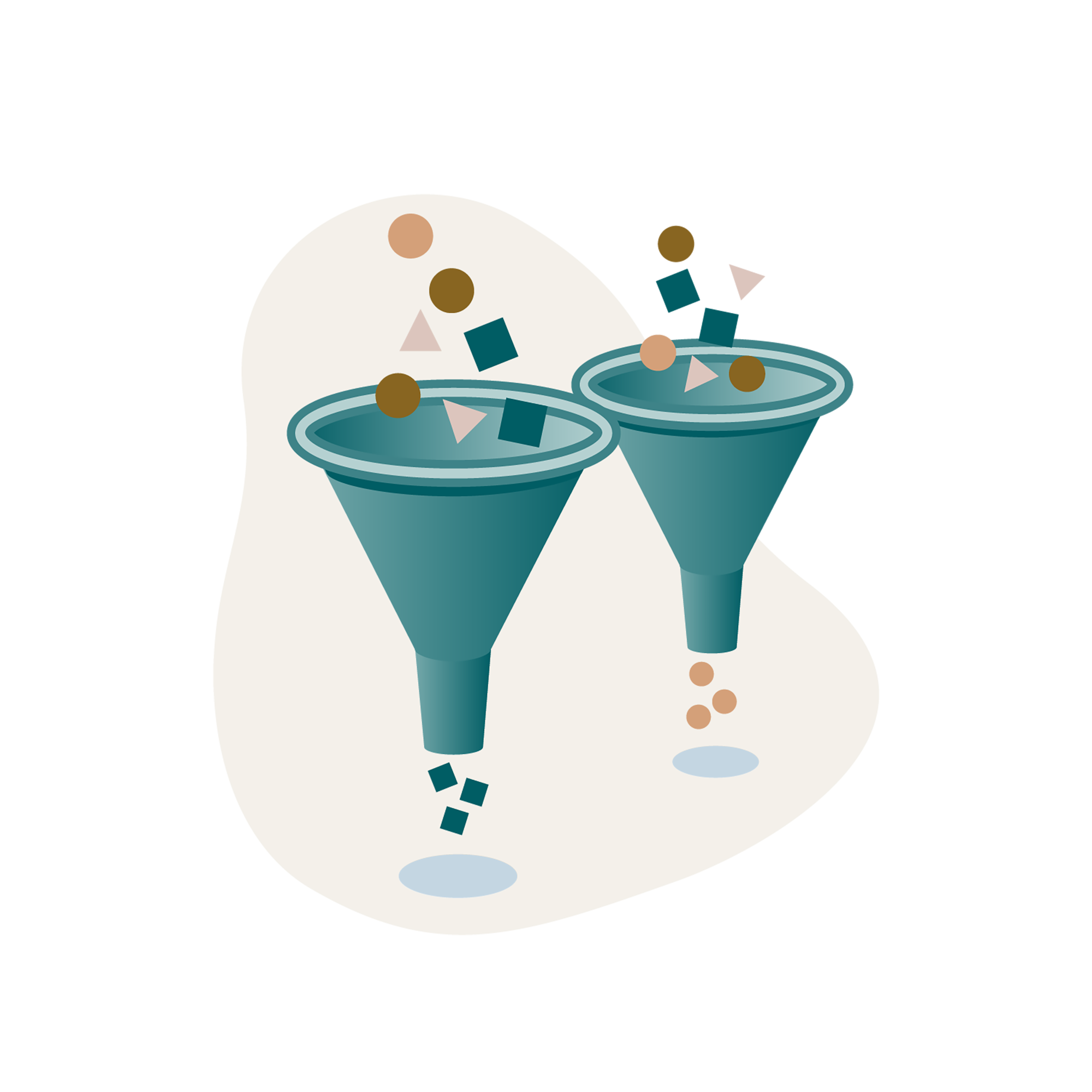 Segregation
Materials are recycled. Suitable waste for jet fuel is consolidated.
Conversion
Waste is converted into jet fuel through a thermochemical process.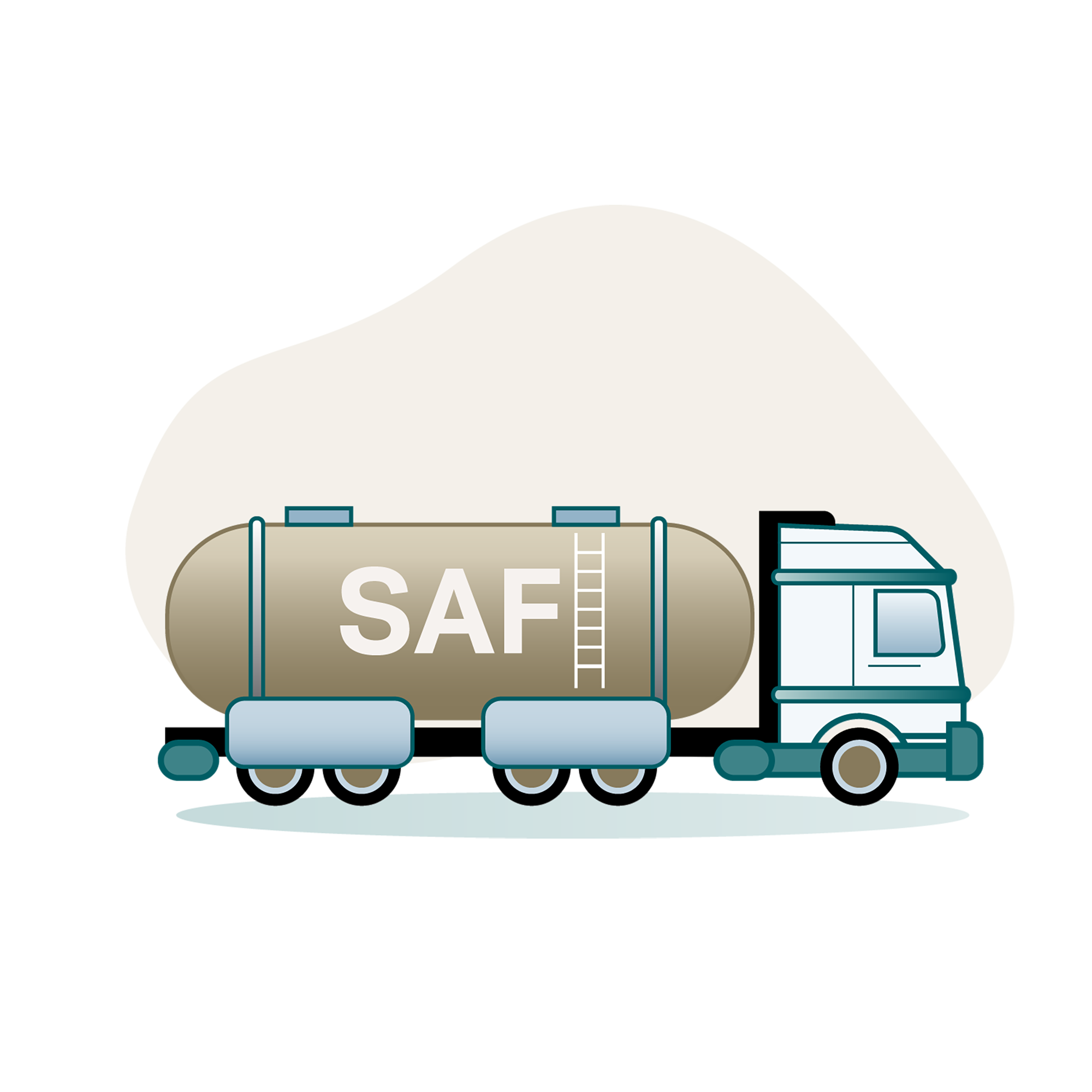 Delivery
Fuel is blended, tested and delivered to the airport.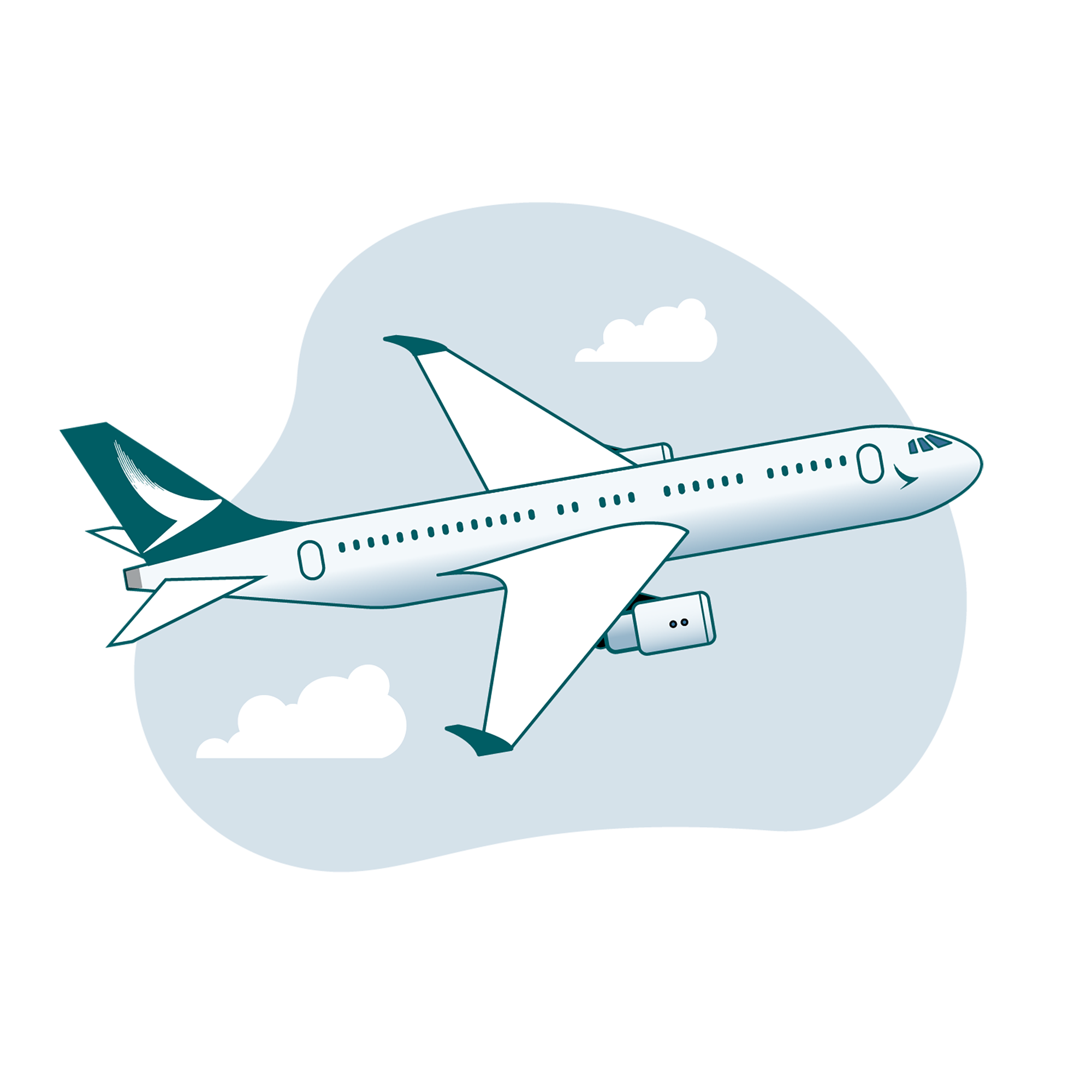 80% reduction
Lowered greenhouse gas emissions make SAF a greener fuel source.
We have also launched a corporate SAF programme to help our customers choose a sustainable path.

We are a founding member of the Aviation Climate Taskforce, a non-profit organisation created to accelerate the development of breakthrough technologies in decarbonising air travel.
Fleet renewal and tech upgrades
We constantly review the performance of our fleet and invest in new fuel-efficient aircraft, modern technology and continuous operational improvements. Our new and upcoming aircraft include: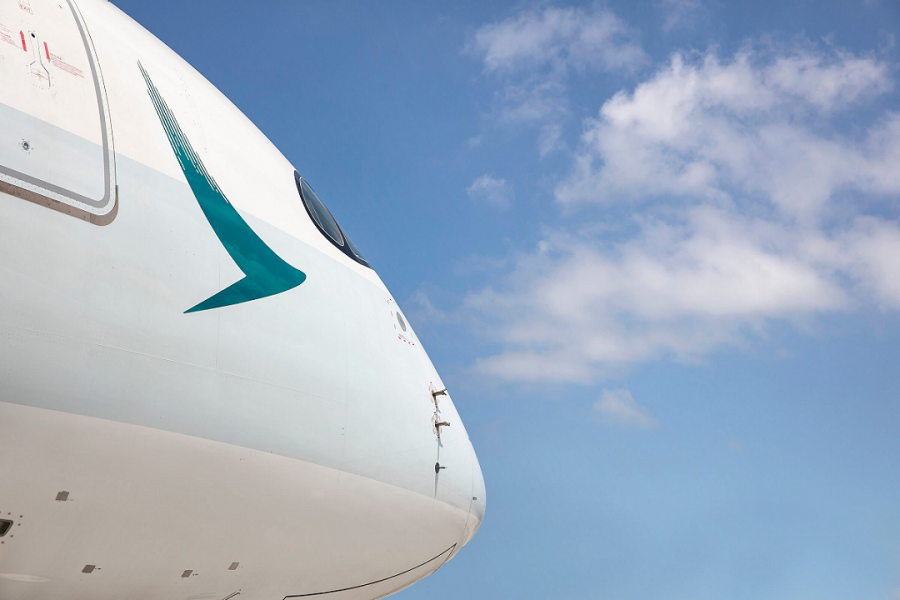 48 x A350-900/1000
Lighter, aerodynamic design and 25 per cent more fuel-efficient.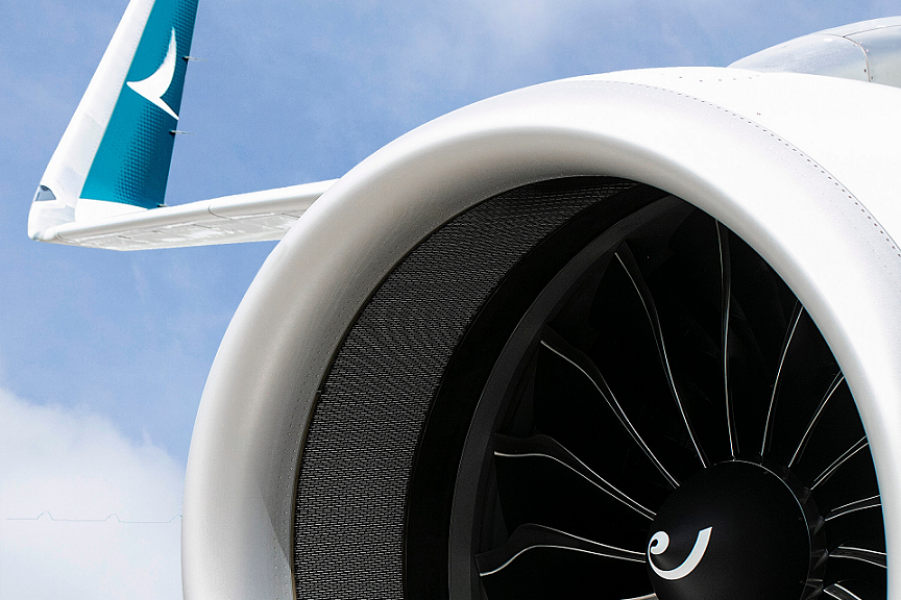 32 x A321neo
20 per cent more fuel-efficient.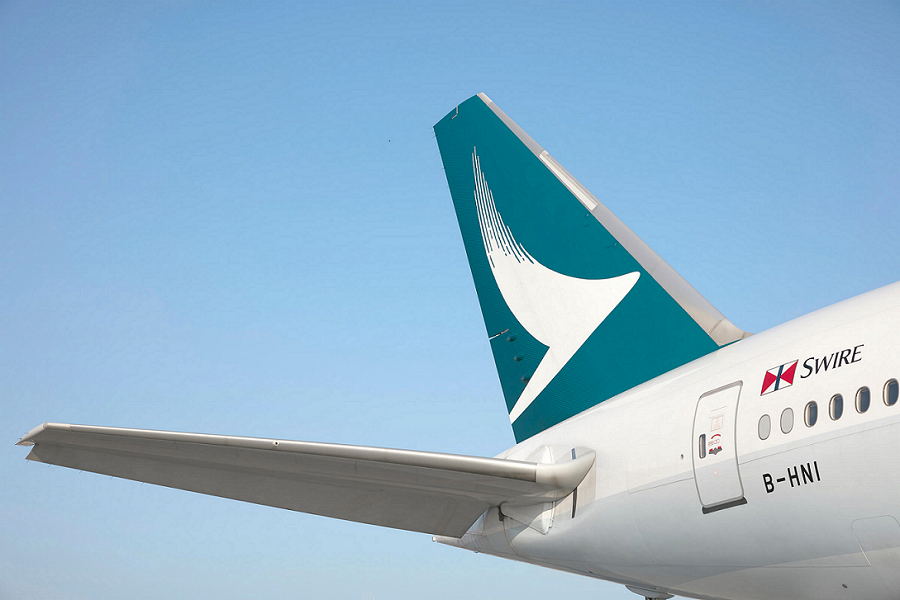 21 x Boeing 777-9
Up to 21 per cent improved fuel efficiency.


We are also committed to cutting back on emissions with newer, smarter technology.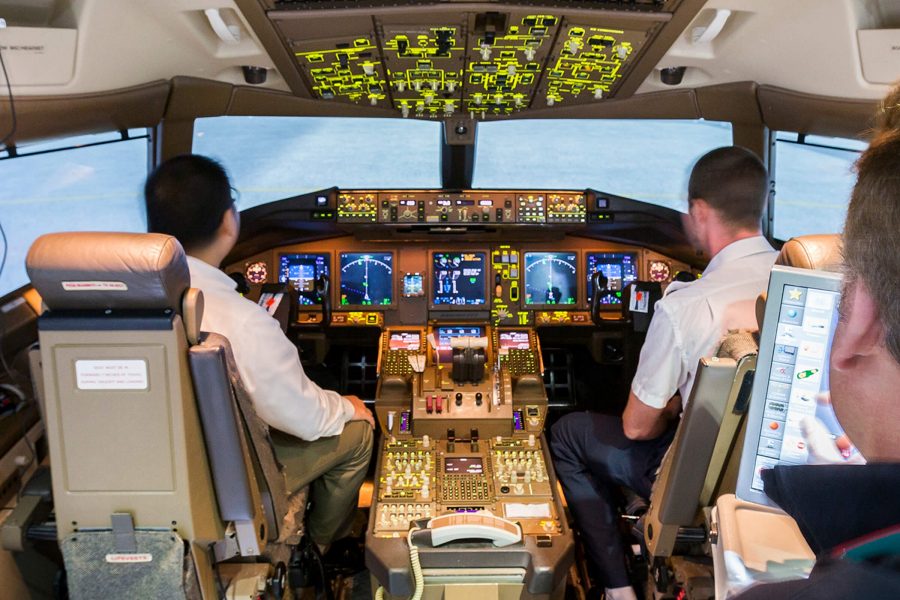 Paperless cockpits
Smart tablets have replaced paper manuals on all flights, saving 1 million litres of fuel and 4,000 tonnes of carbon emissions each year.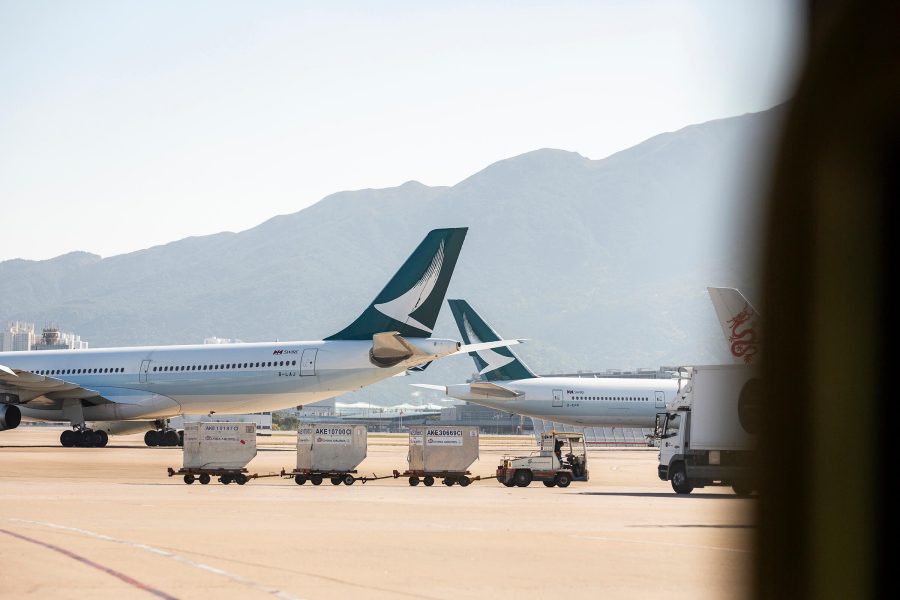 Slashing ground emissions
We will cut ground emissions by 32 per cent by 2030, and by 55 per cent by 2035 (compared to 2018). A reduction roadmap will be developed in 2022. 
Renewable energy
Solar panels have been installed on top of Cathay City, saving 150,000 kilograms of carbon emissions each year.
What can you do? Fly Greener
We introduced our carbon offset programme Fly Greener in 2007. The logic is simple: the programme makes sure CO2 generated from air travel is offset by investment in projects that reduce or prevent the equivalent amount of CO2 from being generated elsewhere. Some of these projects include improving cooking methods in Bangladesh and generating clean energy in India.
Our carbon calculator works out the carbon emissions for your specific flights and shows the equivalent monetary contribution which will help offset your CO2 emissions.
We also offer customised solutions for corporate customers to help offset emissions from business travel. Contact sustainability@cathaypacific.com for more details.