Backing the environment with the clothes on our back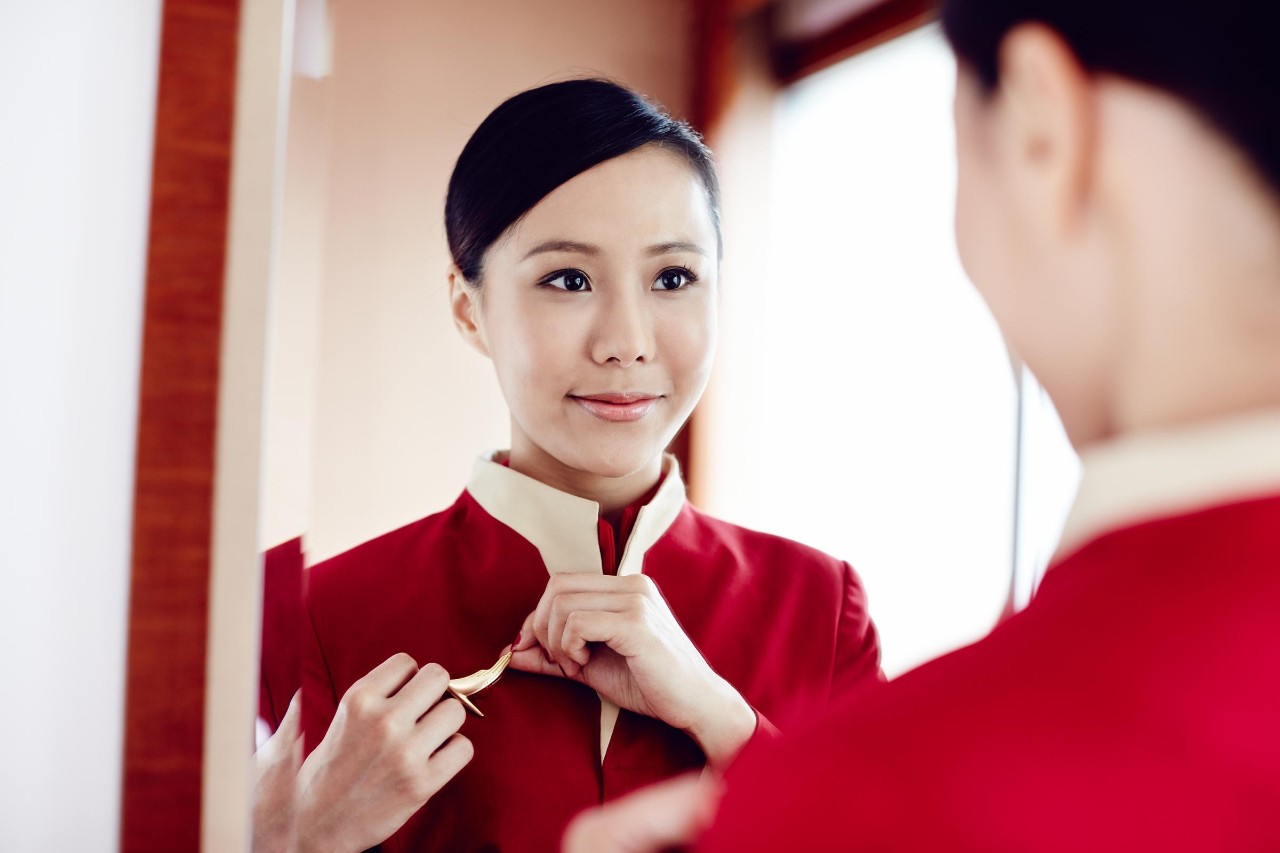 The Cathay Pacific uniform is a regular sight in airports around the world and we wear our uniforms with pride. Since they represent what we do every day, it really matters that they are incorporated into how we think about our impact on the environment.
These are the three environmentally-friendly adventures you might not know all our uniforms have:
1. Before we meet our customers, on the ground or in the air, we want to look pristine. Our uniforms are dry-cleaned in house by our wholly-owned subsidiary, Vogue Laundry. Since March 2018 plastic covers are no longer provided for cleaned staff uniforms. This is just one of the ways we continue to reduce single-use plastic in our operations. Vogue laundry has also reduced single-use plastics by developing a hanger-return policy. Instead of sending our clean and pressed uniforms away on new plastic hangers each time – our people return those hangers for re-use! This policy has been well received by both corporate and private clients and Cathay's results have been pretty impressive, we cut our use of plastic hangers in half between 2016 and 2017!
2. In 2017 we worked with Redress to redirect old Cathay uniforms back into use. Ten fantastic designers put their minds to bringing new ideas and creativity to repurposing old uniforms and came up with some innovative proto-types. The favourite design was the use of old Cathay uniforms to make stylish travel pouches. These travel pouches were not only useful but incorporated Cathay uniform features such as pockets and gold lapels. You can read more about that here.
Designers made travel pouches with Cathay uniform features from our old uniforms.
3. Gong hei fat choy! One of the happiest times of the year is Chinese New Year. In 2017 we turned old uniforms into lai see packets to help spread some of that Chinese New Year cheer. Following the Redress competition, Cathay worked with one of designers to convert old uniforms into an innovative multi-purpose lai see packet. We engaged retired textile workers and people with disabilities at the St. James' Settlement Upcycling Centre to produce 3,000 packets. These were sold and the profits donated to Feeding Hong Kong, one of our charity partners. This initiative allowed us to achieve three goals: reduce waste, provide work opportunities to local communities, and raise funds for our charity partner.
Innovative multi-purpose lai see packets up-cycled from our old uniforms.
Image credits: Redress