Harry the rhino flies home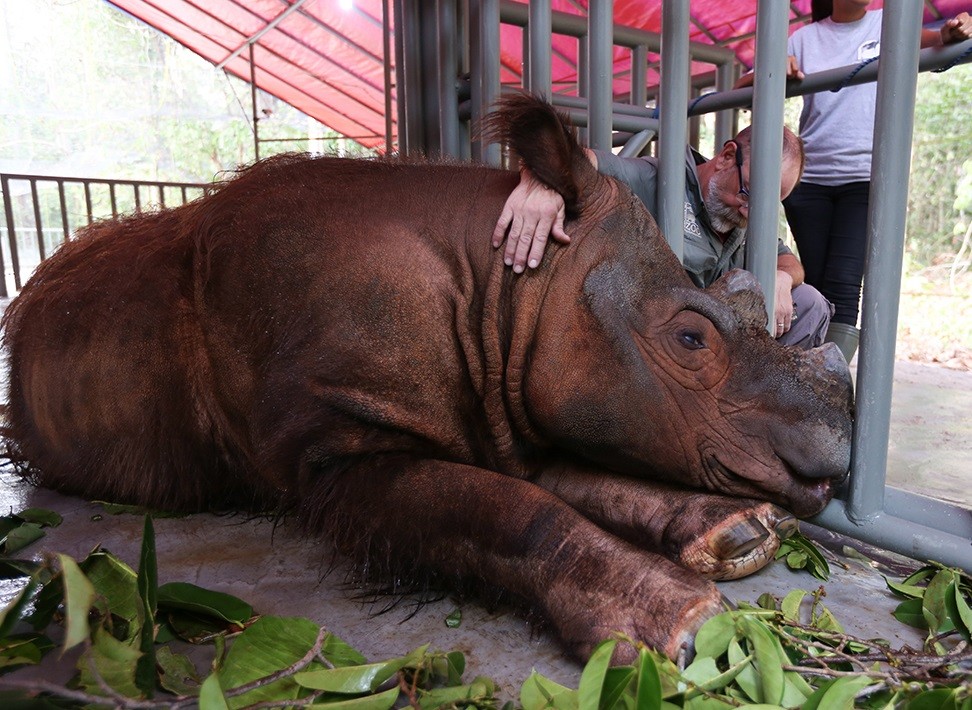 In 2015, Sumatran rhino Harapan ("Harry") flew with Cathay Pacific from the United States to his ancestral home in Indonesia. He made the 16,000-kilometre journey from Cincinnati Zoo to the Sumatran Rhino Sanctuary to be part of a breeding programme that hopes to save his species from extinction.
Sumatran rhinos are critically endangered – with just 80 individuals left in the wild. Once free to roam throughout Southeast Asia, they are now only found on the islands of Sumatra and Borneo. The last few animals continue to be threatened by destruction of their habitats, and poachers seeking their horns, which are valued in Chinese medicine and as ornaments and trophies.
After spending the first eight years of his life in American zoos, Harry now spends his time eating native plant species and bathing in mud in an open forest area the size of about 12 football pitches. It was worth the long journey, but it wasn't easy!
Travelling rhino class
Q: Do rhinos need passports?
A: No, but the zoo had to fill in reams of paperwork due to strict Indonesian and American travel regulations, and he had to go for a comprehensive medical check up to make sure he was fit to travel.
Q: How early did Harry have to check in?
A: Most passengers need to check in 1-2 hours before their flight is scheduled to depart, but Harry had to arrive several hours in advance to make sure he was settled and comfortable in his special crate, which he had been trained to walk into himself.
Q: What was his baggage allowance?
A: No bags! Just Harry himself, weighing in at over 800 kilograms…oh, and his keeper, who kept him company on the trip.
Q: What's on the in-flight menu?
A: Chicken with noodles or beef with rice? Not for Harry – he's a vegetarian! His in-flight meal consisted of fruit, leaves, and twigs.
Q: Was there any in-flight entertainment?
A: Door to door, Harry was in transit for 53 hours! When he arrived he was the entertainment, as reporters scrambled to take pictures of his species' new hope.
Watch this video of Harry's 53-hour journey to his new home.