How do I track sleep in my wellness journey?
The Sleep goal currently supports data captured from the Apple Health, Google Fit, Fitbit and Garmin devices only.
Sleep Goal Rules:
Sleep Goal will be reset daily (00:00 – 23:59 HKT)
We allow up to 7 days back on filling up the sleep goal requirement.
Sleep data can be tracked by different wearable devices, with supporting both manual / auto tracking function.
Please click here to learn more about the device.
Synchronization rules:
Member have to make sure that the sleep data is correctly placed in the wearable device platform,

a. Apple health, you have to cross check with Apple health app to ensure the Sleep record tracked from apple watch have synced with Apple health app (in mobile).

b. Google fit / Fitbit / Garmin , you have to cross check with respective application to ensure data from "wearable device" have synced with its cloud service, detail please read Google Fit trouble shooting / Fitbit trouble shooting / Garmin trouble shooting 


Our system will handle the rest of the flow that to reflect your sleep data in our goal detail page.
If you find out that there are some data missed, you can tap on "See my tracking device or apps" and "sync data" button to force our system to make the synchronization again.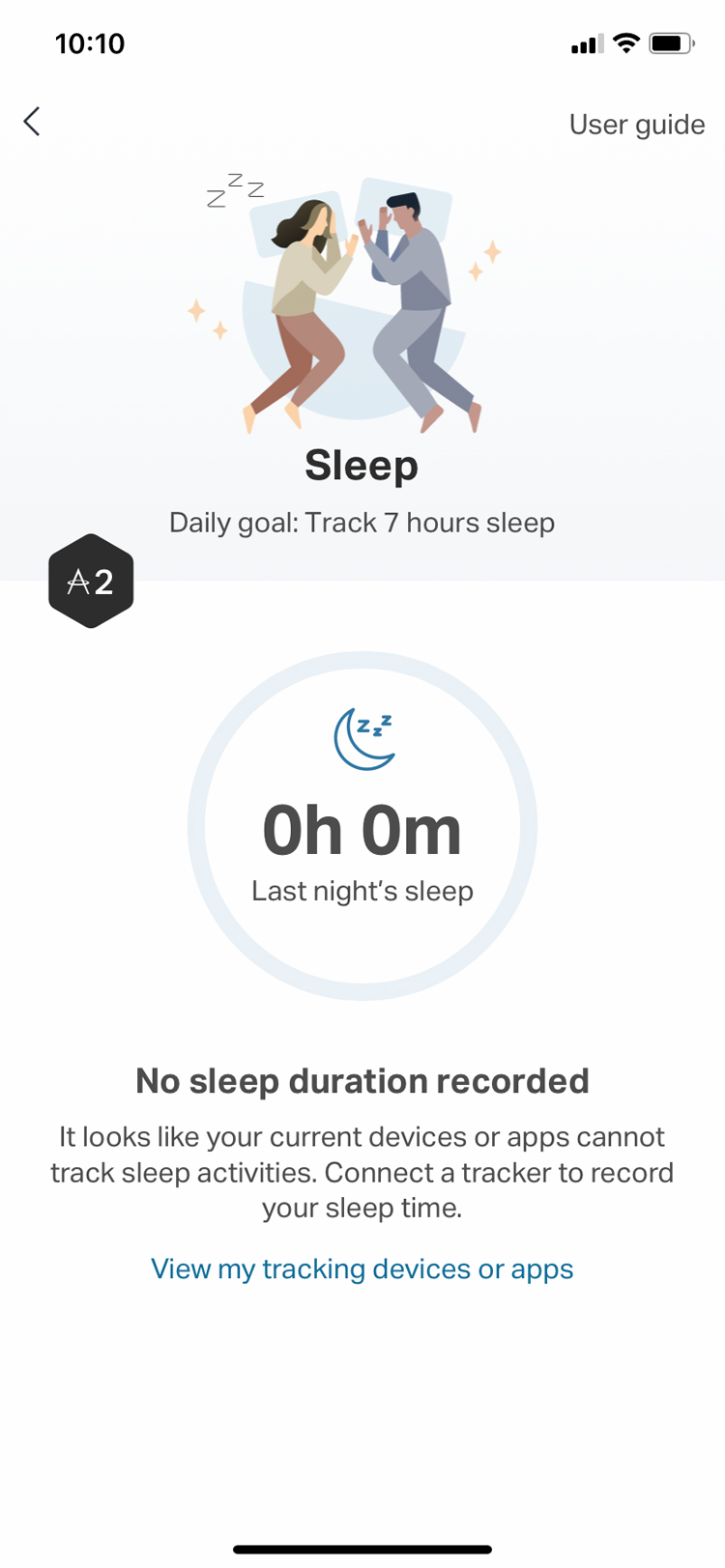 Should you have another device connection / data synchronization issue, please check with different articles.