Cathay Pacific is world's first airline to serve OmniPork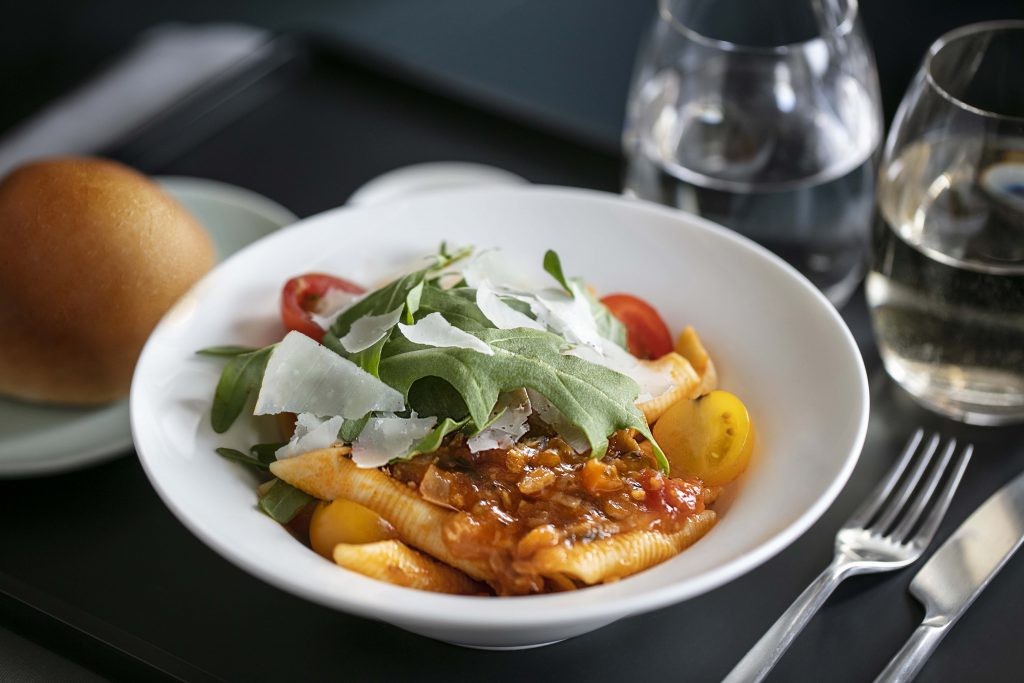 Cathay Pacific will be the world's first airline to serve its passengers OmniPork, a plant-based pork alternative that is delicious in any recipe that traditionally uses real pork.
With its commitment to creating the inflight dining experiences of the future, Cathay Pacific is collaborating with local social venture Green Monday to develop new dining options that vegetarians, flexitarians and even meat lovers can enjoy in the air.
OmniPork is a vegan blend of pea protein, non-GMO soy, shiitake mushrooms and rice that looks and tastes like real pork. But unlike real pork, OmniPork has 0mg cholesterol, is cruelty-free and 86% lower in saturated fat and 66% lower in calories*.
Pork is the most consumed meat in the world, accounting for nearly 40% of global meat production. OmniPork is a climate-friendly alternative that reduces greenhouse gases, saves our seas from waste run-off, feeds many more people per hectare of land, and is better for our health.
For the entire month of October 2019, Business Class passengers can enjoy OmniPork Bolognaise with Garganelli pasta on all long-haul flights departing from Hong Kong**. Cathay Pacific will review passenger satisfaction and continue to experiment with OmniPork dishes.
Since October 2018, Cathay Pacific has also been serving Beyond Meat, a beef alternative marketed by Green Monday, in The Pier First Class Lounge at Hong Kong International Airport.
*Compared with uncooked regular ground pork (84% lean) (Reference: USDA National Nutrient Database for Standard Reference)
**OmniPork Bolognaise with Garganelli pasta is served as one of the main dishes on our long-haul business class dinner dining menu for flights departing from Hong Kong in the month of October 2019.