Diversity makes us better
More than 70 different nationalities are represented at Cathay, along with multiple generations, religious beliefs, gender and sexual identities, and those with different abilities.

From translating cultural and social nuances, to helping our passengers feel at home even when they're high above the world, we want our Cathay family to be as diverse and inclusive as the communities we serve. And whether you fly, shop or work with us, we want to create a space where everyone belongs and can truly be themselves.

Having such a diverse Cathay family is a privilege. As part of our vision for a truly inclusive culture, we are committed to becoming a progressive world-leading employer by protecting and celebrating the people who make us who we are today.
Our goals for diversity and inclusion
Creating a safe environment where different experiences, opinions and backgrounds meet is our greatest priority. When everyone feels like they belong, they are inspired to be more innovative and creative, challenging the status quo – and resulting in a welcoming workplace where everyone shares in success.
That's why we have set three major goals as part of our mission to become one of the world's greatest service brands:
Build and sustain a culture that is inclusive of our diversity
Drive gender equality across Cathay
Become the airline of choice for our passengers, business partners and people, based on our strong commitment to diversity and inclusion.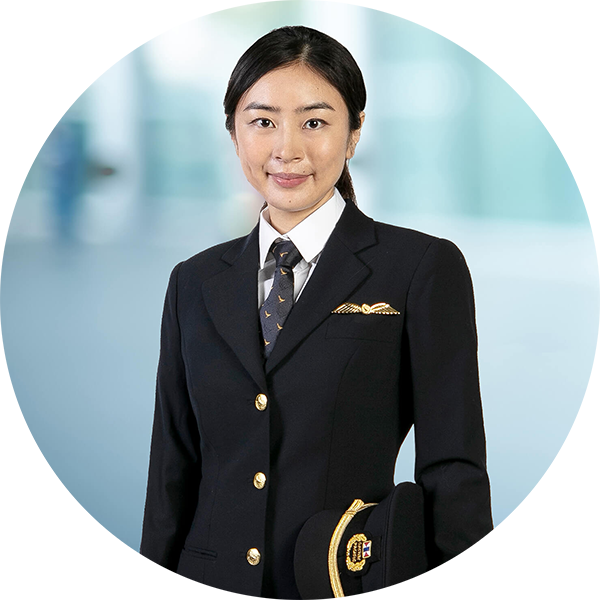 Gender Equity
We pledge to enable greater female representation in leadership and in underrepresented areas, and ensure that the gender barriers and biases are eliminated.
Sexual Orientation and Gender Identity
We pledge to create an inclusive environment where our people are able to bring their full selves to work so that they can thrive without fear of discrimination or recrimination.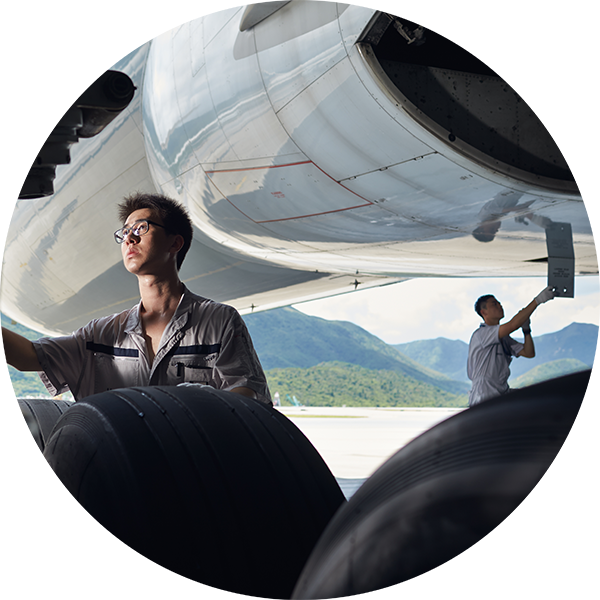 Different Abilities
We pledge to increase accessibility of the workplace so people with different abilities (both visible and invisible) have equal opportunity to participate and succeed.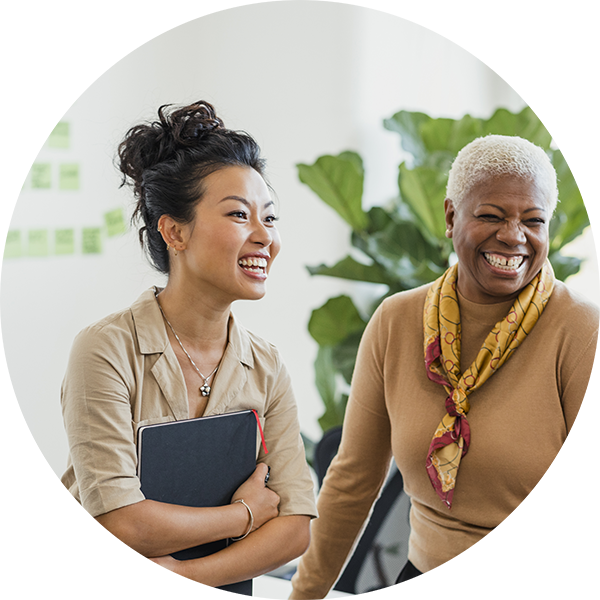 Age
We pledge to create an age-neutral and multi-generational workplace.
Ethnicity
We pledge to build a workplace where people of all ethnic and cultural backgrounds are respected and encouraged to collaborate and contribute to the company.
Our diversity and inclusion initiatives
Fly With Pride
Launched in 2018, Fly With Pride is the network for our LGBT+ employees and allies around the world. As both a social network and a support system, it aims to foster a culture of support, awareness, acceptance and celebration of the LGBT+ community at Cathay.

Fly With Pride also works to provide training on what it means to be an ally, aiming to improve organisational culture, influence company policy and encourage leadership commitment.
Gender diversity in aviation
As a member of the International Air Transport Association (IATA) and a signatory to its 25by2025Open a new window programme, we are committed to significantly improving gender equality across Cathay and the aviation industry.
We aim to increase the number of women in senior positions (general manager and director level) at Cathay to at least 30% by 2025. We will do this by:
Including diversity objectives within the hire to retire process flow to reduce bias and ensure equal opportunity
Building dashboards to measure and track progress of the hire to retire process flow
Leveraging the Gender Equity Network to support talent pipeline development 
Setting targets and implementing action plans across business units to improve gender balance
Introducing more family-friendly policies
Gender Equity Network
We are proud to have women represented at every level at Cathay. However, we acknowledge more work can always be done to create a truly gender-equal company. In 2018, we set up a Gender Equity Network to address and raise awareness of the challenges faced by our female colleagues.

From talent development programmes and workshops to networking events, the network also works to influence internal policy and create ongoing dialogue about gender diversity and equity.