Sourcing with sustainability in mind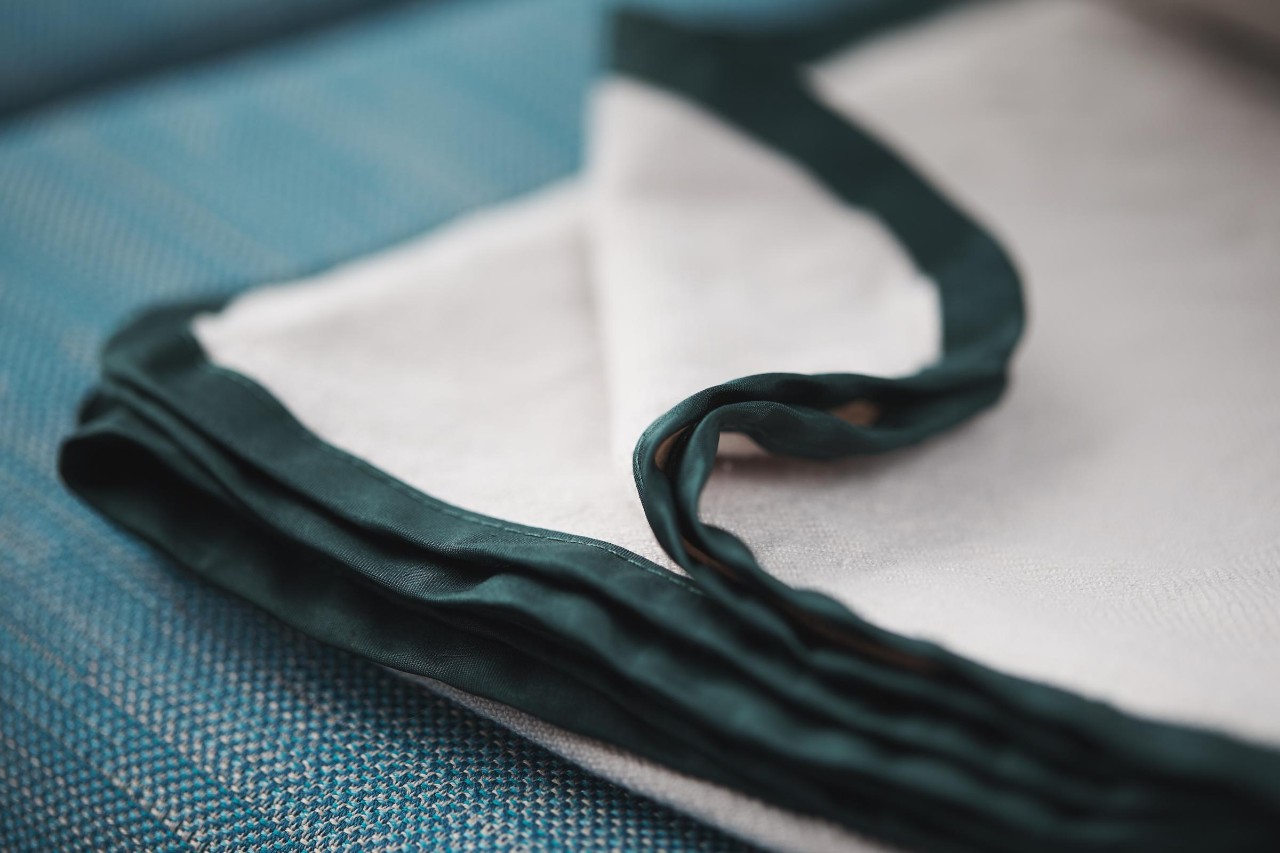 What do carpets, blankets and napkins have in common? Not much, you might think, but at Cathay all these items have been sourced in environmentally friendly ways – repurposing what would otherwise have been wasted.
Next time you snuggle down to sleep on a Cathay flight, you'll probably be doing so under a blanket made from recycled plastic. The blankets we serve our passengers in Premium Economy and Economy Class are made from 100% recycled plastic bottles. We started doing this in 2016 as we realised this was an opportunity to make great use of recycled plastic. We use 450,000 blankets a year. Every blanket used is plastic that doesn't go to landfills.
We also introduced a new type of napkin made of 70% sugarcane since 2016 – though we don't recommend you snack on them. This means that the by-product produced (called bagasse) when sugarcane becomes sugar made our napkins instead of going to a landfill. These environmentally friendly napkins are still the same size and the high quality you can always expect from us.
Stretching your legs inflight? Those carpets you might wander up and down on are recycled too. Carpets onboard Cathay Pacific and Cathay Dragon wide-bodied passenger aircraft, such as the Airbus A330 and Boeing 777, are made from regenerated nylon waste materials, like discarded fishing nets, fabric and old carpets.
Finally, when you enjoy one of our delicious meals onboard, know that the seafood served has been certified as sustainable by the Marine Stewardship Council (MSC). We have been doing this since 2010 as part of our efforts to support protection of the marine ecosystem. In 2017 we purchased 379 tonnes of certified sustainable seafood for our inflight meals.
Sustainable sourcing and waste management are the two pillars underpinning our sustainability mindset and operations. By following a product through its life-cycle, from one end to the other, we can tackle sustainability challenges in a more systemic way. To read more about the other end of the cycle – see our article on waste management here.
Recycled carpets on Cathay's aircraft are just one example of sustainable sourcing on board.
We have been serving blankets made from 100% recycled plastic bottles since 2016.
The by-product produced (called bagasse) when sugarcane becomes sugar is turned into our napkins instead of going to a landfill.