Travel insurance
Chubb Insurance provides extensive insurance protection designed with your needs in mind.
Chubb Premier Travel Cover
Chubb Premier Travel Cover is designed to cover your risk on your trip. It provides a range of covers including Overseas Medical Expenses Cover, Personal Property Cover and Personal Liability cover.
You can purchase Chubb Premier Travel Cover in two ways:
You will receive a quote while booking a flight with Cathay Pacific
You can visit the Chubb Premier Travel Cover website to purchase a policy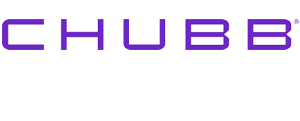 Insurance benefits
Unlimited overseas medical expenses, covering against accident, injury and illness (Applicable to Round Trip only)
Unlimited medical evacuation and repatriation (Applicable to Round Trip only)
24 hour worldwide emergency medical assistance
Loss of deposits and cancellation charges up to $20,000
Up to $10,000 personal effects cover per person for loss, theft or damage with $800 limit per item
Access your policy documents via the online self-service portal
Purchase travel insurance with your flight booking
Get cover online
---
Be sure to add Chubb Premier Travel Cover when you book. You can also opt in via Manage Booking
Already enrolled?
---
Contact Chubb Insurance Limited on 0800 326 744 for any enquiry or check your policy information via Chubb's Online Policy Enquiry
Find out more
Read all about our travel insurance and how it can meet your needs.
About Chubb
On January 14, 2016, ACE Limited acquired The Chubb Corporation, creating a global insurance leader operating under the renowned Chubb name.
Chubb is the world's largest publicly traded property and casualty insurance company. With operations in 54 countries, Chubb provides commercial and personal property and casualty insurance, personal accident and supplemental health insurance, reinsurance and life insurance to a diverse group of clients. The company is distinguished by its extensive product and service offerings, broad distribution capabilities, exceptional financial strength, underwriting excellence, superior claims handling expertise and local operations globally.  Parent company Chubb Limited is listed on the New York Stock Exchange (NYSE: CB) and is a component of the S&P 500 index.  Chubb maintains executive offices in Zurich, New York, London and other locations, and employs approximately 30,000 people worldwide. Additional information can be found at: www.new.chubb.com.
Chubb's operation in New Zealand (Chubb Insurance New Zealand Limited) offers corporate Property & Casualty, Group Personal Accident and corporate Travel Insurance products through brokers. It leverages global expertise and local acumen to tailor solutions to mitigate risks for clients ranging from large multinational companies to local corporates.
More information can be found at www.chubb.com/nz.
ACE Group and ACE Insurance are registered trademarks of Chubb.
Chubb Insurance New Zealand Limited Company Number 104656, FSP No. 35924 (Chubb) is the insurer of this product and Cathay Pacific Airways Limited Company Number 418 (Cathay Pacific), promotes this product. Chubb and Cathay Pacific only provide general advice and do not consider your objectives, financial situation or needs. To decide if the product is right for you including how to contact Chubb and Chubb's dispute resolution process, please read the Qualifying Financial Entity Disclosure Statement (QFEDS) and the Policy Wording. You must be between the ages of 18 and 65 years old to purchase this product. Cover can be purchased on behalf of people under 18 years old. Cathay Pacific earns commissions from Chubb which is calculated as a percentage of the overall premium collected by Chubb on Travel Insurance policies sold through this site. In providing this service Cathay Pacific is not making a recommendation or endorsing the Travel Insurance product.