Travel insurance
Chubb Insurance provides extensive insurance protection designed with your needs in mind.
Single Trip Plan: Chubb Premier Travel Cover
Chubb Premier Travel Cover provides extensive coverage that suits different travel needs. Whether you're getting away for the weekend or enjoying an extended vacation, Chubb Premier Travel Cover can assist you with a worry-free travel experience.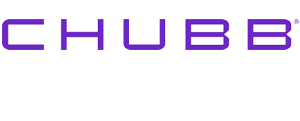 Insurance benefits
Unlimited medical evacuation and repatriation
Broad medical expense reimbursement cover including overseas medical expenses, medical expenses in relation to Chinese Medicine Practitioner
Additional benefit for members of Asia Miles and The Marco Polo Club
Coverage for excess/deductible of damage to a Rental Vehicle caused by an accident
Get cover online
---
Be sure to add Chubb Premier Travel Cover when you book. You can also opt in via Manage Booking
Already enrolled?
---
Contact Chubb Insurance Malaysia Berhad on +603 2058 3199 (outside Malaysia)/1800 88 9980 (within Malaysia) for any enquiry or check your policy information via Chubb's Online Policy Enquiry
Annual multi-trip plan: Chubb Premier Travel Annual Cover
Stay protected with a single-trip plan – or if you're a frequent traveller, save with the annual multi-trip plan, which can be purchased through the Chubb website.
Find out more about Chubb Premier Travel Annual Cover, which provides cover for unlimited trips within the policy year, including reimbursement for overseas medical expenses, emergency medical evacuation and repatriation, trip cancellation, loss of personal property and money.
About Chubb Insurance Malaysia Berhad

Chubb Insurance Malaysia Berhad is a subsidiary of the Chubb Group which provides high quality coverage and service to millions of travellers globally. Read more about the insurance terms, company information and contact methods of Chubb Insurance Malaysia Berhad.