Wish comes true for boy with sky-high ambitions
In 2019, Nok-him held the title of 'Cathay Pacific's youngest pilot'. At 10 years old he has had to battle his way through leukemia to remission. As reward for his bravery, hospital staff contacted Make-A-Wish Hong Kong, a charity that makes wishes come true for children with critical illnesses. Soon after, he 'took to the sky' over Hong Kong and Macao.
Nok-him is fascinated by aviation. His home is filled with model planes gifted from his father. His aircraft artwork, produced during his stays in hospital, wowed local staff and inspired Make-A-Wish to get in touch with Cathay Pacific. Teams across the airline couldn't wait to be involved.
Initially conceived as a session in one of the airline's state-of-the-art flight simulators, Nok-him's Wish Day quickly grew into an unforgettable two-day aviation experience. He was welcomed to Cathay City by senior managers and decked out in a tailor-made pilot's uniform after Captain Joe Fung, a Deputy Flying Training Manager collected Nok-him from his home in Macau.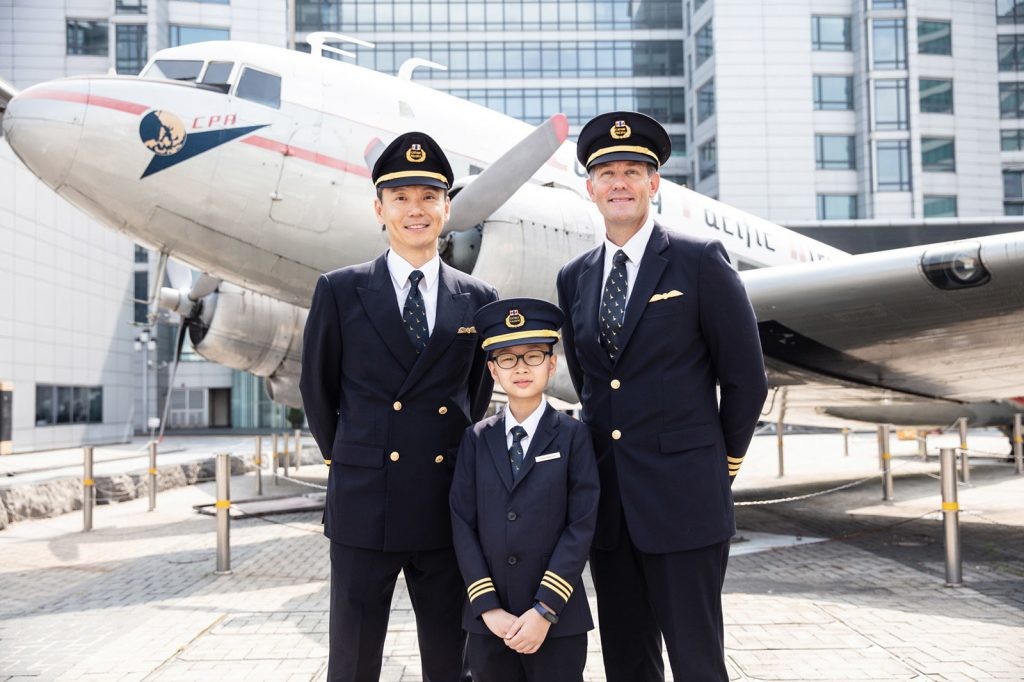 Over the next two days Nok-him learned about airline safety, opened aircraft doors to see the emergency slides and life rafts fully deploy, and even extinguished a fire. With safety knowledge acquired, he listened to a pre-flight briefing, before taking to the skies in one Cathay Pacific's state-of-the-art simulators. Nok-him flew from Hong Kong International Airport to Macao and back, making two take-offs and three landings.
Back on land, and with his wings successfully earned, Nok-him accompanied Captain Joe on a pilot's pre-flight walk-around of an Airbus A350-1000. He completed his pilot duty with a public announcement from the real cockpit, declaring the successful conclusion of this once-in-a-life-time experience.
Click below to witness this very special moment:
Nok-him described his Wish Day as "Superb!" We look forward to welcoming him onboard again soon as our pilot in future.