Welcome to the club
Marco Polo Club is the loyalty programme of Cathay Pacific that is designed to reward our most valuable customers with benefits and services that enhance their travel experience. There are four tiers in the club – Green, Silver, Gold, and Diamond – and each offers its members a range of privileges and benefits that make every journey something to look forward to.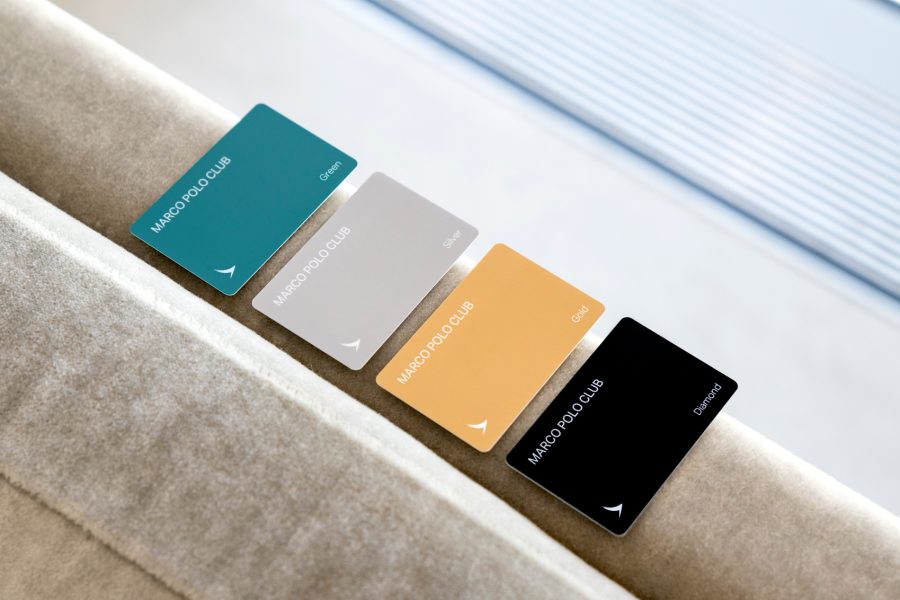 Why join?
Marco Polo Club makes travelling better by offering you greater personal recognition, exclusive privileges, and special benefits with our partners.
Recognition
We do our best to make your journey as smooth as possible with services that meet your needs and often exceed your expectations – and the higher you go in the club, the more you can expect.
Rewards
There are many benefits on every tier, all designed to help you travel well. Once you earn Status Points and pass certain milestones, you'll receive mid-tier benefits, a unique feature of the club.
Partner benefits
Your travel experience extends beyond Cathay Pacific to include special privileges on all airlines in the oneworld alliance. On the ground, you'll find more value-added benefits with our hotel and car rental partners.