Aircraft washing gets cleaner and greener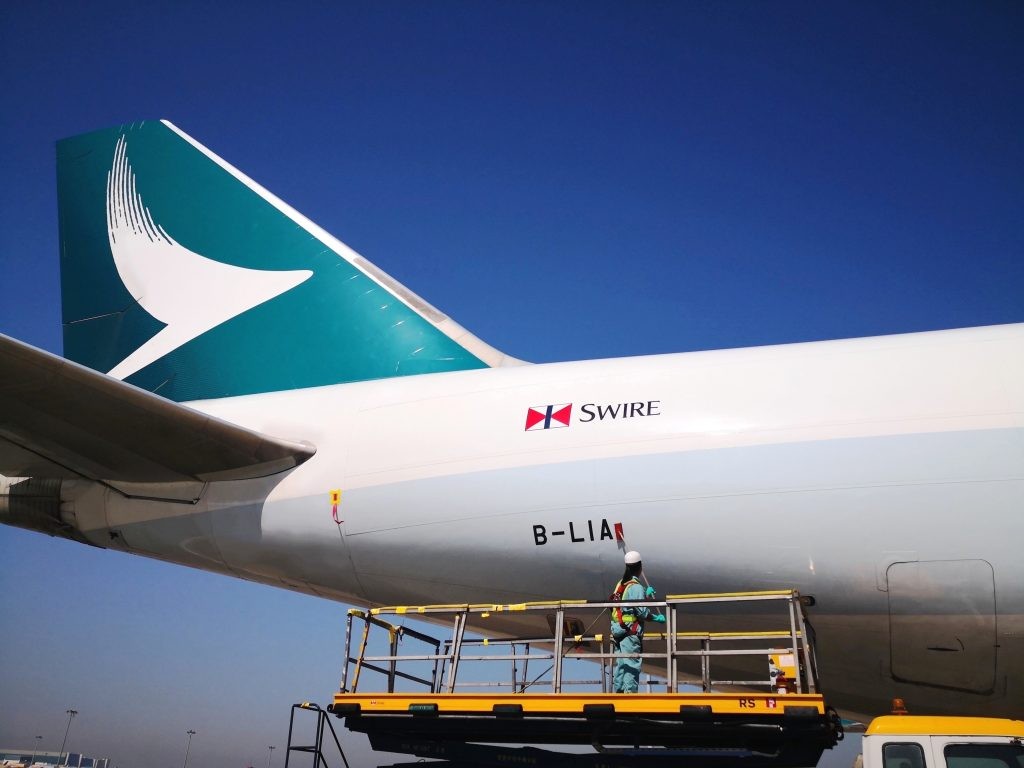 Eco-conscious solutions require parties to collaborate and experiment with different approaches. In 2019, we were pleased to work with HAECO in our Hong Kong operations to trial the dry washing of the exterior of our aircraft.
Dry washing can save up to 90% of more than 8,000 litres of water usually used to wash an aircraft. The non-toxic detergents used are also biodegradable. Over the course of a year, this environmentally friendly cleaning process can amount to a saving of more than 860,000 litres of water.
With improved understanding of the process and its benefits, we are looking to expand this procedure to other ports.