Shopping with Cathay Pacific
Cathay Pacific offers a wide range of attractive products for your shopping pleasure, whether on the ground or in the air.
All downloadable files on this page are in PDF (Portable Document Format) and can be viewed with Adobe Acrobat Reader. You can download the Reader at no cost from Adobe's Website.
Inflight shopping offers
Enjoy up to 20% off when you shop onboard!
From 1 January until 31 January 2020, you can enjoy 20% off when making inflight purchase of HK$4,000 or above, or 15% off with purchase of HK$2,500 or above, or 10% off with purchase of HK$1,000 or above. Shop now to enjoy the special offer!
*On one single receipt and applicable to Cathay Pacific's flights only. Whichever higher discounts shall apply among all promotion tiers.
*This offer is not applicable to La Prairie products (item no.12-20), ReFa products (item no.120-122), Foreo products (item no.130), Ballantines's products (item no.195-196), selected products (item no. 172, 180, 184-186) and Home Delivery orders.
* This promotion can be used in conjunction with other discount promotion.
* In case of any disputes, Cathay Pacific reserves the right to make final decision on all matters concerning this offer.
* Terms and Conditions apply.
Delicious Dine & Shop Offer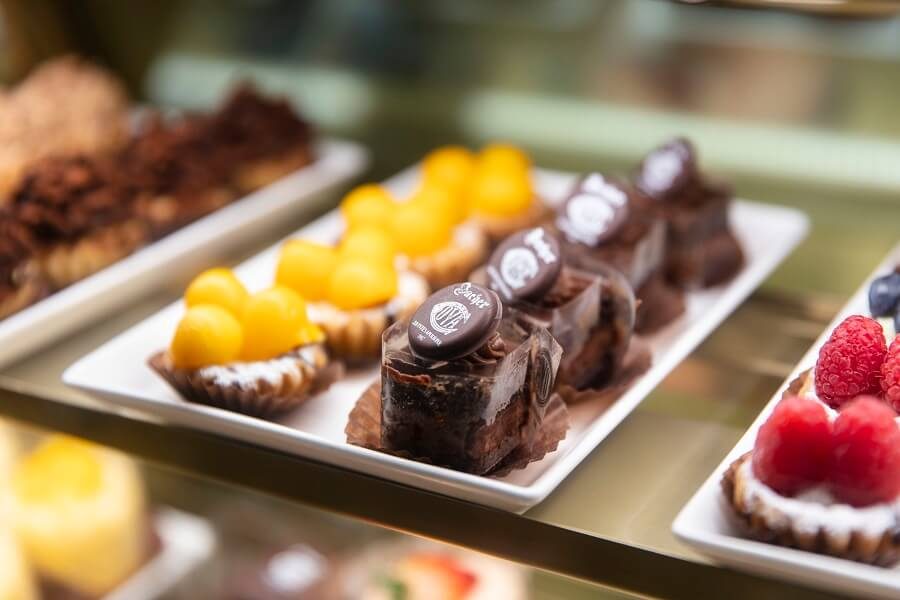 Indulge in tantalising dine & shop offers with your inflight and home delivery purchases
From now until 31 January 2020, spend HK$1,500* or more on inflight shopping and receive a dine & shop voucher** to enjoy 20% off on the dinner menu at all COVA Caffè-Ristorante outlets# and enjoy HK$50 off upon any purchase at all COVA Pasticceria-Confetteria Boutiques# in Hong Kong.
Shop with us now!
*Net in one single transaction after any discount and applicable to Cathay Pacific's flights only.
** Each eligible passenger can receive one voucher per flight only. Offer available while stocks last. Terms and conditions apply. Please refer to voucher for details.
#See voucher for locations; dinner menu is available from 6pm onwards daily.
Cathay Pacific reserves the right to make the final decision on all matters concerning this offer in case of any disputes.
Shop and earn Asia Miles
If you are a member of The Marco Polo Club or Asia Miles you can earn miles through purchase of inflight products.
Who will earn
What you earn
How you earn
The Marco Polo Club members
HKD5=2

Spend a minimum of HKD500 (net)* on Cathay Pacific's inflight duty free products or home delivery service on a single sales receipt. Please present your membership card when making your purchases.

*Net payment exceeding HKD500 after discount and any vouchers

Asia Miles members
HKD5=1
All products and prices shown in the catalogue are valid from 1 Jan to 31 Jan 2020. Due to limited space inflight, we apologise if any product is out of stock.
Customer Service
After Sales Service / Contact Us
We offer replacement service for inflight sales items with defects or design problems. Please contact us within 30 days from the date of purchase, and return your item together with the original packaging and sales invoice. We will not accept any items which are damaged due to abuse, misuse, accident or alteration. Dutiable items may not be replaced due to local customs regulations. These may include alcoholic beverages, tobacco products, fragrances and cosmetics.
Please complete this e-form and fax the sales receipt to Cathay Pacific Airways at (852) 2757-2765. Confirmation of the arrangement will be sent to you upon receipt and verification.
Contact: Inflight After-Sales Service
Email: cxaftersales@inflightsales.com
Fax: +852 2757 2765