Guide/Assistance Dogs
At Cathay Pacific and Cathay Dragon, we're happy to welcome guide/assistance dogs on board our aircraft.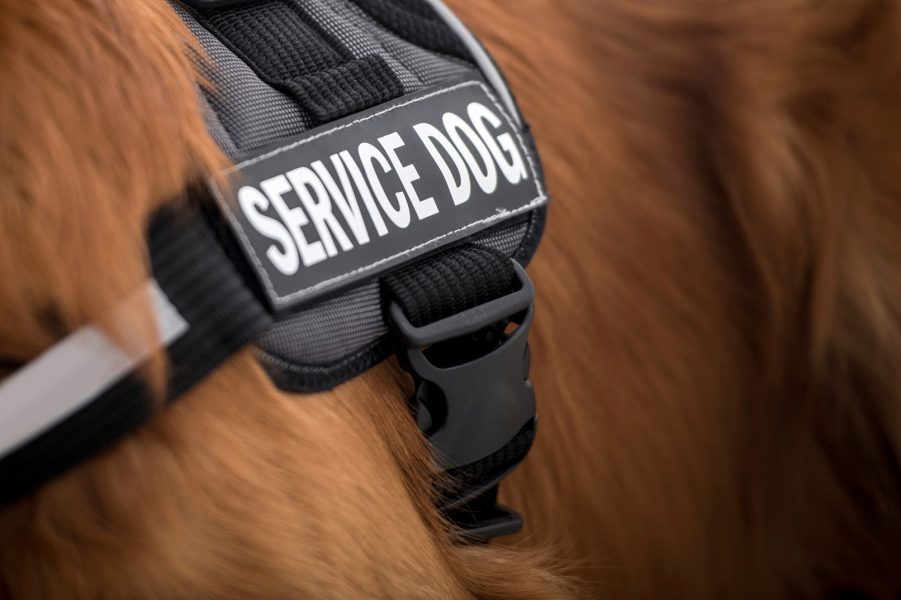 A step-by-step guide to flying with your guide/assistance dog
Before your flight
First, ensure your guide/assistance dog is fully accredited* and meets all the regulations specified by the destination you want to travel to, which vary from country to country.

If you're flying into or transiting via Hong Kong with your dog, please apply for a Special Permit from the Hong Kong Agriculture, Fisheries and Conservation Department (AFCD) before your journey. As well as the permit, the AFCD can provide written approval for your guide/assistance dog to travel in the cabin with you. For more details, contact our Global Contact Centre who can help you through the process.


Contact our local reservations office as far in advance of your travel date as possible to let us know you'd like to bring your guide/assistance dog on board. We'll start making the necessary arrangements.
Your day of travel
Bring original copies of all documentation that allows your guide/assistance dog to travel with you to the airport. You'll need to present the relevant documents when you check in and when you arrive at your destination.
During the flight itself, if you have a larger dog, it should sit at your feet, while a smaller dog can sit on your lap. It should be properly leashed or harnessed throughout, and you should be responsible for the health and sanitation of the flight in case your dog needs to relieve itself.
More about help for passengers