Change, cancel or refund your flight
We understand travel plans could change - Cathay provides options for customers to make changes to their flights. Find out more about how to change, cancel or refund your flight booking.
How to cancel and refund my tickets: Step by step guide
For unused tickets purchased from Cathay Pacific channels: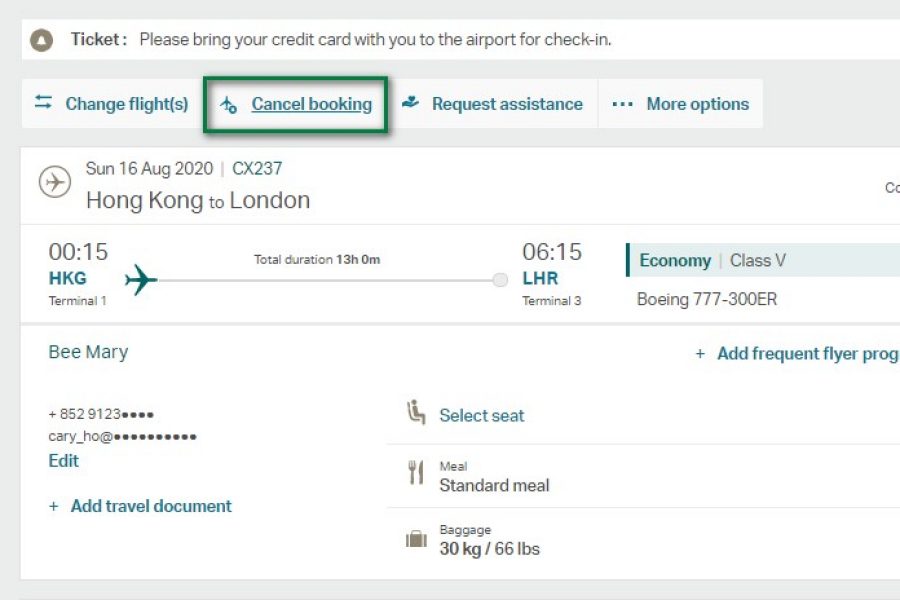 1/3
Log in to Manage Booking using your membership number or username. Select "Cancel Booking."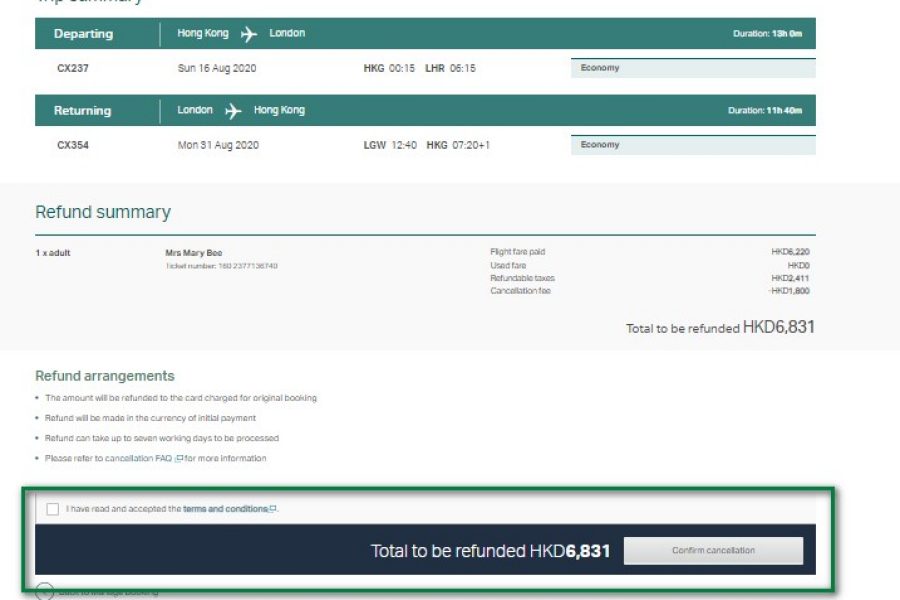 2/3
Review and confirm the amount refunded. The amount will be refunded to the card used for the original booking and refund will be made in the currency of the initial payment.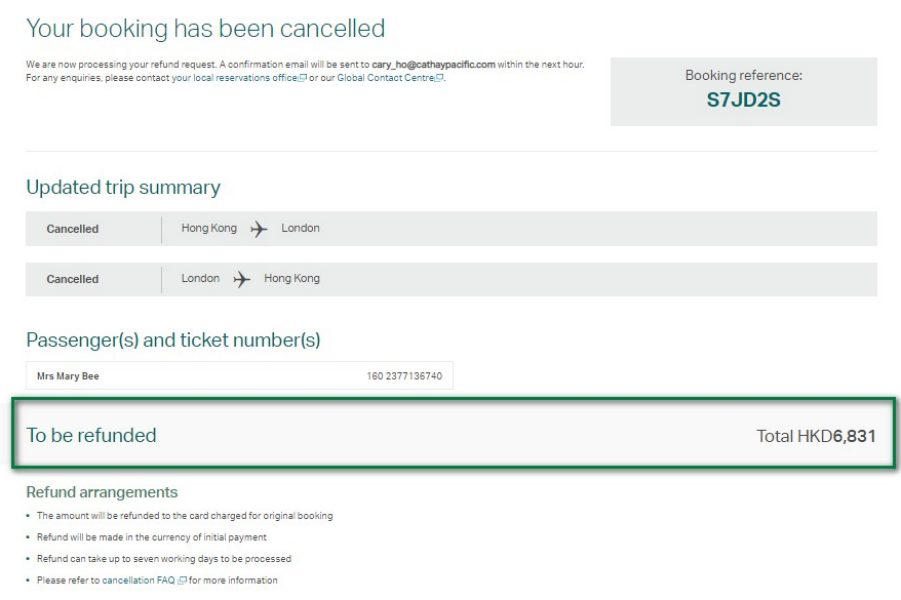 3/3
You will receive an email confirmation once your cancellation has been processed.
For partially used tickets: