New members for Asia Miles earn up to 1,600!
Not yet an Asia Miles member? You'll enjoy a one-time additional bonus Asia Miles.
New Join & Fly Bonus
500 + 500
&
Referral & Referee Bonus
300 + 300
 If you are planning a trip to Hong Kong, here's an offer that will definitely be of interest! Register by May 2021 and fly in 2021 to earn up to 1,000 bonus Asia Miles. And invite your friend to earn more miles together! 
*Terms and conditions apply

Offer details and terms
Book by

01 Feb 2021 to 31 May 2021

Fly from

01 Feb 2021 to 31 Dec 2021
Registration Period: 1 Feb - 31 May21
Travel Period: within 2021
How to earn bonus miles
1. Please join Asia Miles with this dedicated linkOpen a new window or below QR code. You can also join from our Cathay Pacific Incheon airport counter when you check-in. 
2. If you purchase ticket but not yet flown, please submit the ticket details together when you join on the dedicated page. (Flight departure date should be within 2021.)
3. You can invite your friend to join Asia Miles and both of you will get bonus miles. 

Accruable bonus miles
· New member: 500 bonus miles
· Submit your ticket detail: 500 bonus miles
· Invite your friend: 300 bonus miles
· Join from invitation: 300 bonus miles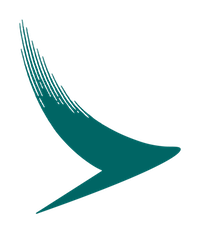 What is Asia Miles?
As Asia's leading travel rewards program, Asia Miles offers an exciting range of travel and lifestyle awards with 26 airline partners and hundreds of hotel and restaurant partners worldwide. You can accrue miles even when you're not travelling through iShop which has partnered with a number of large local online shopping sites. And redeem flight awards, in-flight duty free items or hundreds of lifestyle bonus items such as electronics, travel accessories & hotel vouchers through iRedeem.

For your infomation

When you go round trip to Hong Kong and Taipei on Economy class, 2,000 ~ 4,000 miles are accruable according to your fare class. 

If you wish to go to round trip to Hong Kong, Taipei and Bangkok, 20,000 miles will be required.
*Please check Terms and Conditions below.
Terms and conditions
This offer is only applicable to new Asia Miles members, who reside in the Korea (residency will be determined by the members preferred mailing address as registered with Asia Miles) and who sign up at a designated Korea Cathay Pacific airport counters Incheon (ICN) or within 2021 who buy the ticket but not yet flown.
Promotion period: 01 February - 31 May 2021
One-off 500 bonus miles for Asia Miles membership registration successfully.
One-off 500 bonus miles for Asia Miles member who submitted Cathay Pacific eTicket detail at this promotion page.
Submitted valid Cathay Pacific eTicket should be included any flight in 2021.
One-off 300 bonus for referral and referee respectively.
All eligible participants must be enrolled at this dedicated promotion page only.
Asia Miles will be notified via email and credited to members account in approximately 4 weeks after the member has been contacted and verification has been made.
Any potential participant who is an employee or contingent staff of Cathay Pacific Korea, their affiliated companies, advertising agencies, or other representatives involved in any part of the administration and execution of this promotion or a member of the respective immediate families of such employees or anyone with whom such employees are domiciled is ineligible to participate in the competition. "Immediate family" is defined as parents, siblings, children or spouse.
Asia Miles bonus cannot be redeemed or exchanged for cash award.
Other Asia Miles terms and conditions apply.