Latest update: 19 Feb 2020 11:15 HKT (GMT+8)
The wellbeing of our passengers is, as it always has been, our top priority. In light of the coronavirus outbreak, we have implemented a number of precautionary measures to reassure our passengers, staff and crew.

We understand that travelling during this period can be stressful. As the situation develops, we will communicate any changes to your booking as clearly and quickly as possible.

Our global contact centres are extremely busy at the moment, so please accept our apologies if waiting times are longer than usual. For self-service options, please visit Manage Booking, where you can view your latest flight arrangement and rebook if necessary.
10 things we're doing to reassure you
We are working in close coordination with the health authorities in Hong Kong to ensure the wellbeing of passengers travelling to, from and through Hong Kong. Here are some of the precautionary measures we've implemented.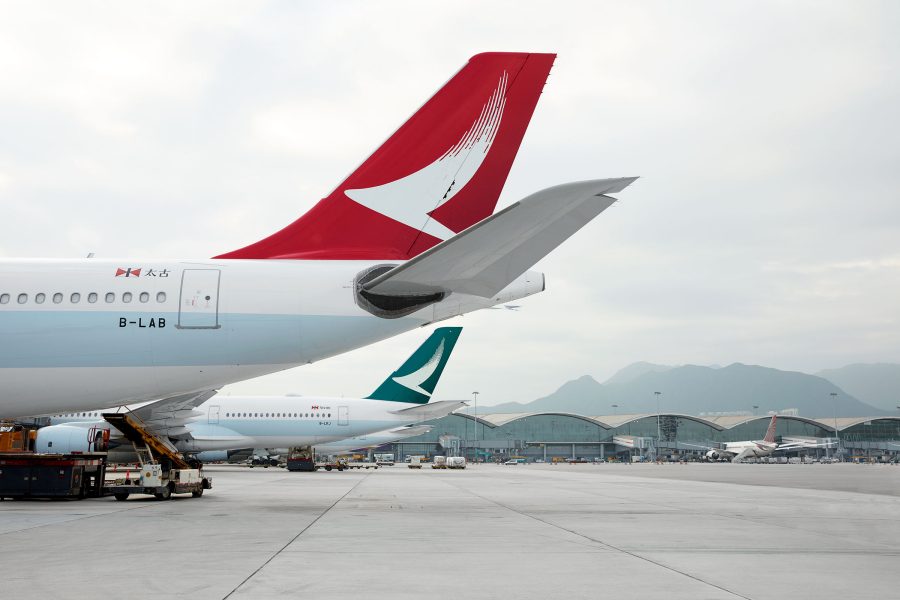 1. Reduced flights to Mainland China
Flights to and from Wuhan have been suspended until 31 March 2020, after which further suspension will be reviewed. We have also reduced flights to and from Mainland China by approximately 90% until the end of March 2020.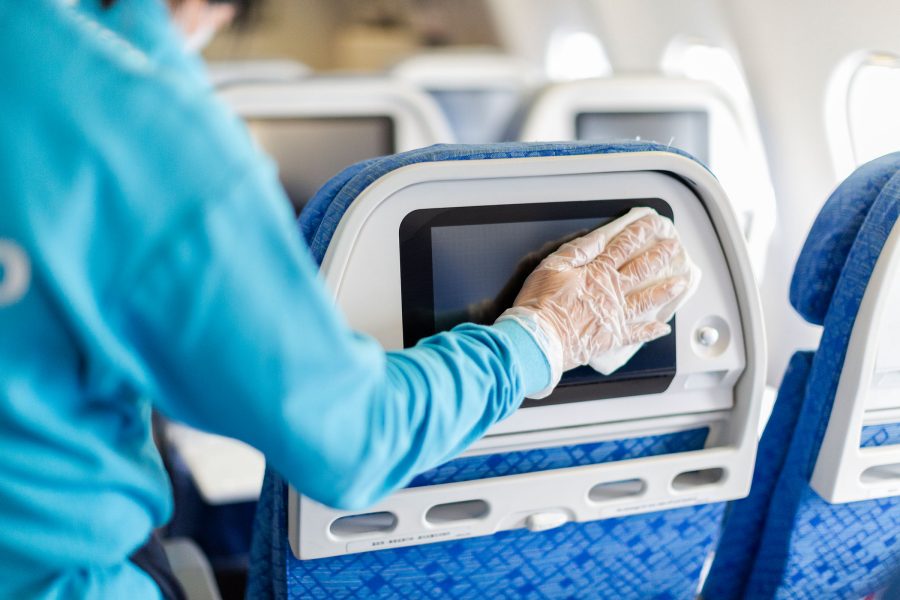 2. Thorough cabin disinfection & deep cleaning
We adopt the highest standard in cleaning and disinfecting our cabins, seats, galleys and washrooms. This includes strict disinfection of surfaces and fixtures such as personal television screens, meal tables, baby bassinet tables, and armrests across the aircraft after every flight. Our staff are trained with the latest hygiene protocols and cleaning procedures, using products recommended by IATA and WHO.
In the event of a confirmed case of coronavirus, we enforce an additional and rigorous deep cleaning and disinfection protocol to mitigate any risks.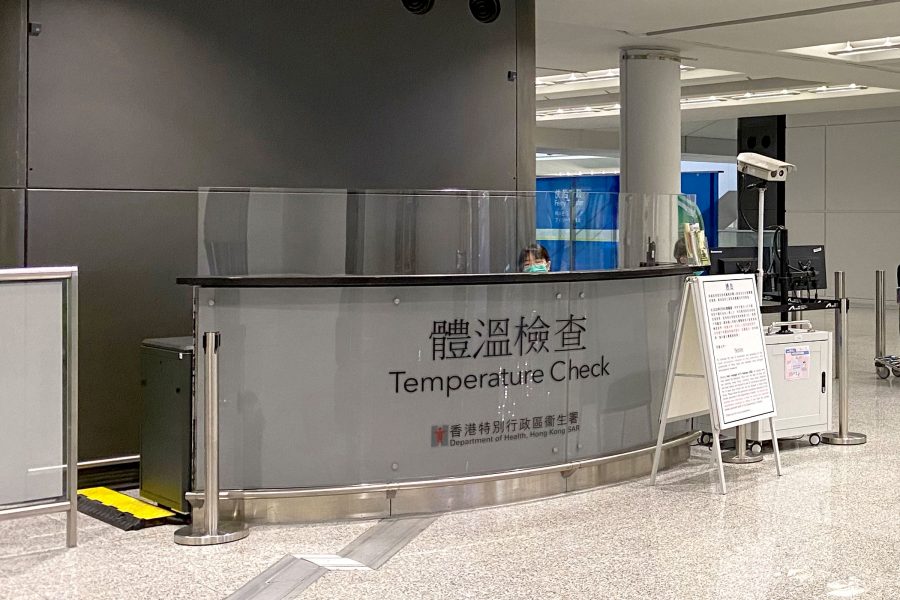 3. Increased temperature checks at Arrivals & Departures
Temperature checks have been implemented for all arriving, departing and transiting passengers at Hong Kong International Airport, including Skypier.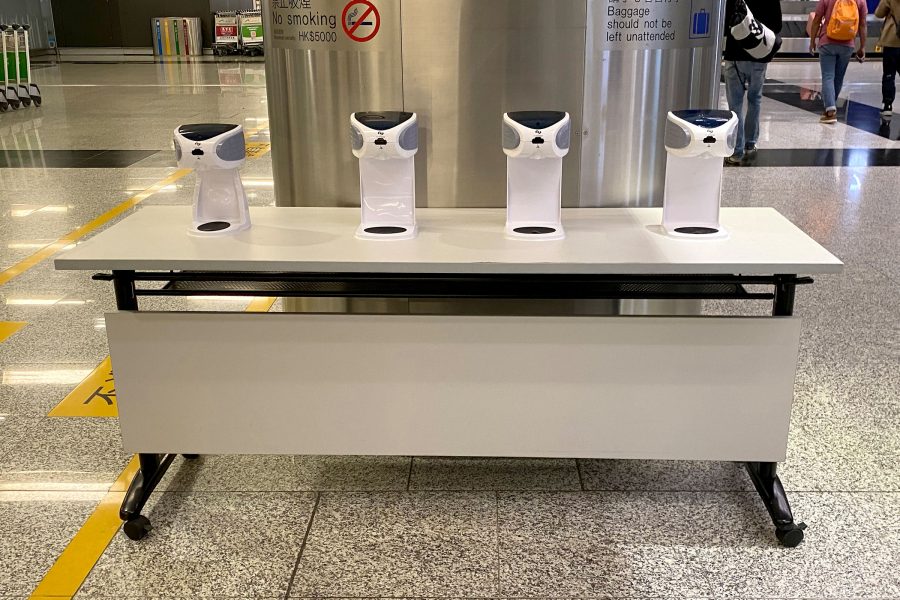 4. Hand sanitiser readily available
Passengers can easily find hand sanitiser throughout Hong Kong International Airport, including at our check-in counters, immigration and security check-points, Restricted Departure areas, boarding gates, Arrivals and Skypier. Our lounges in Hong Kong, Shanghai Pudong and Beijing also have sanitiser readily available at the reception desk.
5. Inflight health update broadcasts
To ensure passengers and crew have the latest information, we make updated health message broadcasts on all flights arriving into Hong Kong. These broadcasts alert everyone onboard to the current situation and the necessary actions required.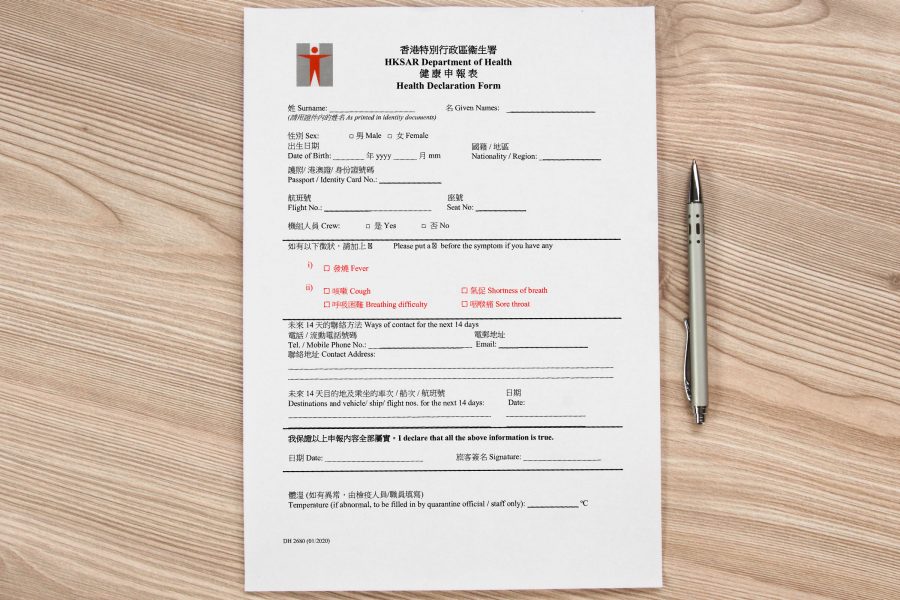 6. Compulsory health declarations
Detailed health declaration forms are distributed on all Mainland China flights arriving in Hong Kong. Cases that are considered to be a risk are immediately referred to the relevant authorities.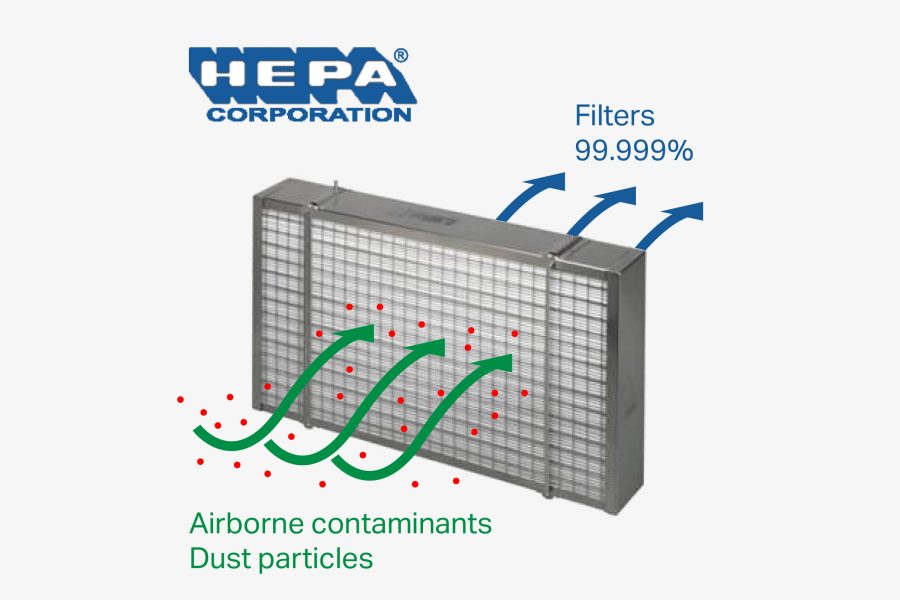 7. HEPA air filters
Our HEPA (High Efficiency Particulate Arresters) aircraft filtration systems filter 99.999% of dust particles and airborne contaminants such as viruses and bacteria, ensuring the highest possible quality of cabin air. HEPA filters offer a similar level of performance to those used to keep the air clean in hospital operating rooms and industrial clean rooms.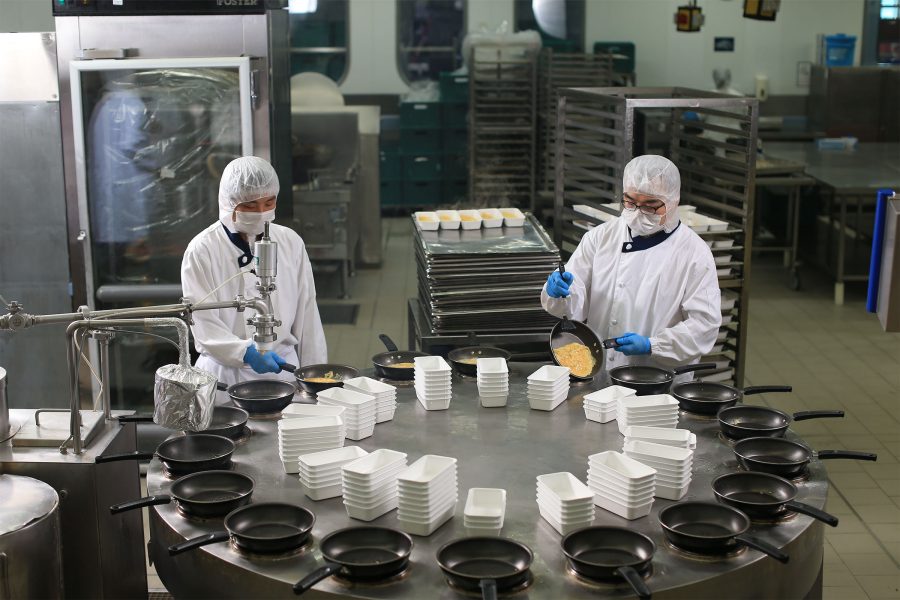 8. Catering safeguards
Inflight meals are prepared to the highest food safety standards. Our preparation and storage procedures adhere to the standards of regulatory authorities in Hong Kong and around the world.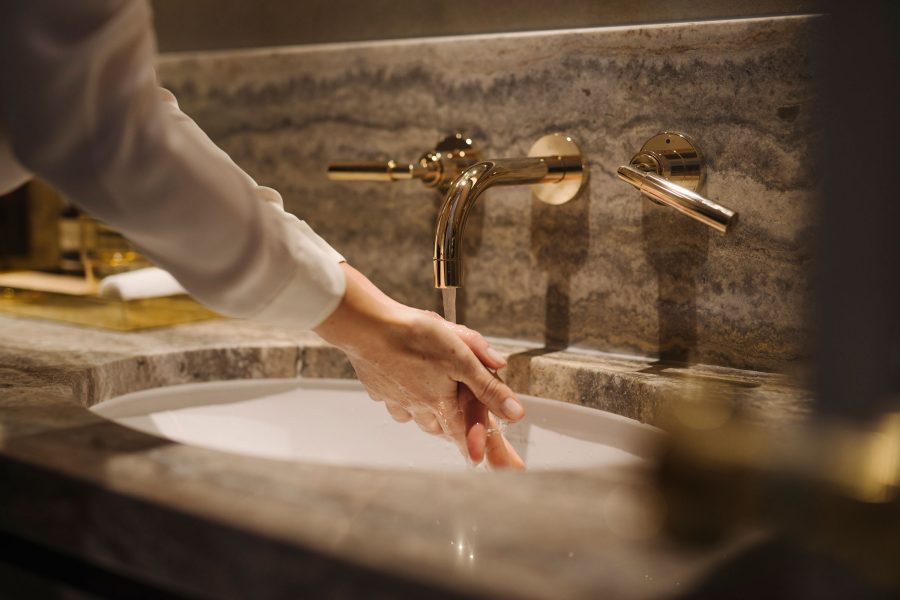 9. Additional precautions in our lounges
Precautionary measures have been implemented at our lounges in Hong Kong, Shanghai Pudong and Beijing. The cleaning of surfaces in washrooms, lifts and other high-use areas is being conducted more frequently, and magazines have been removed. Changes to our food offering have also been made, including the replacement of the buffet with single-serve prepared meals, and the use of disposable cutlery at our Beijing and Shanghai Pudong lounges.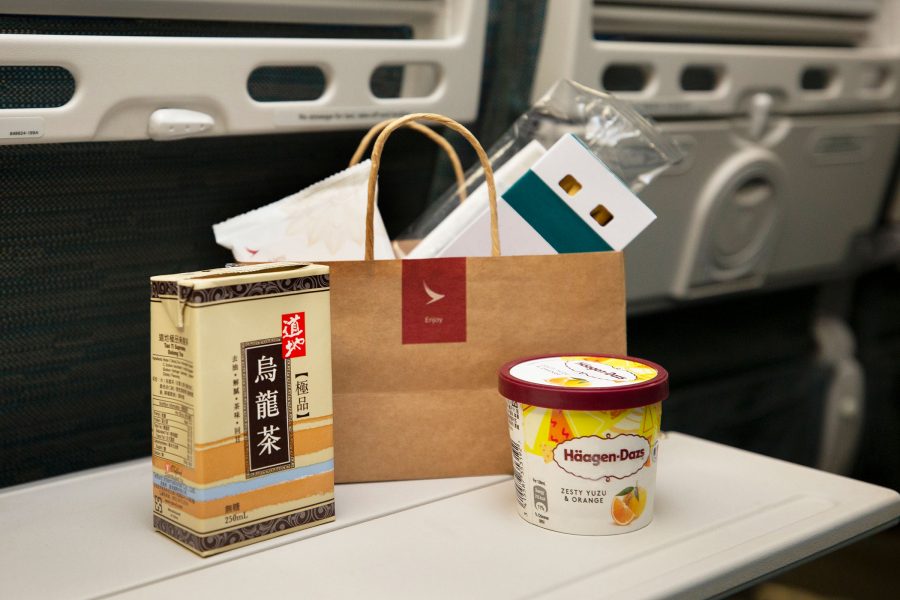 10. Temporarily modified inflight services

We have temporarily modified our inflight service on Mainland China flights to reflect the current situation. This includes suspending trolley services in First and Business class and serving meals on a single tray; and providing a disposable snack bag in Premium Economy and Economy class. Hot towels, pillows, blankets, magazines and inflight duty-free sales have also been temporarily suspended.