Registration for the lucky draw is now closed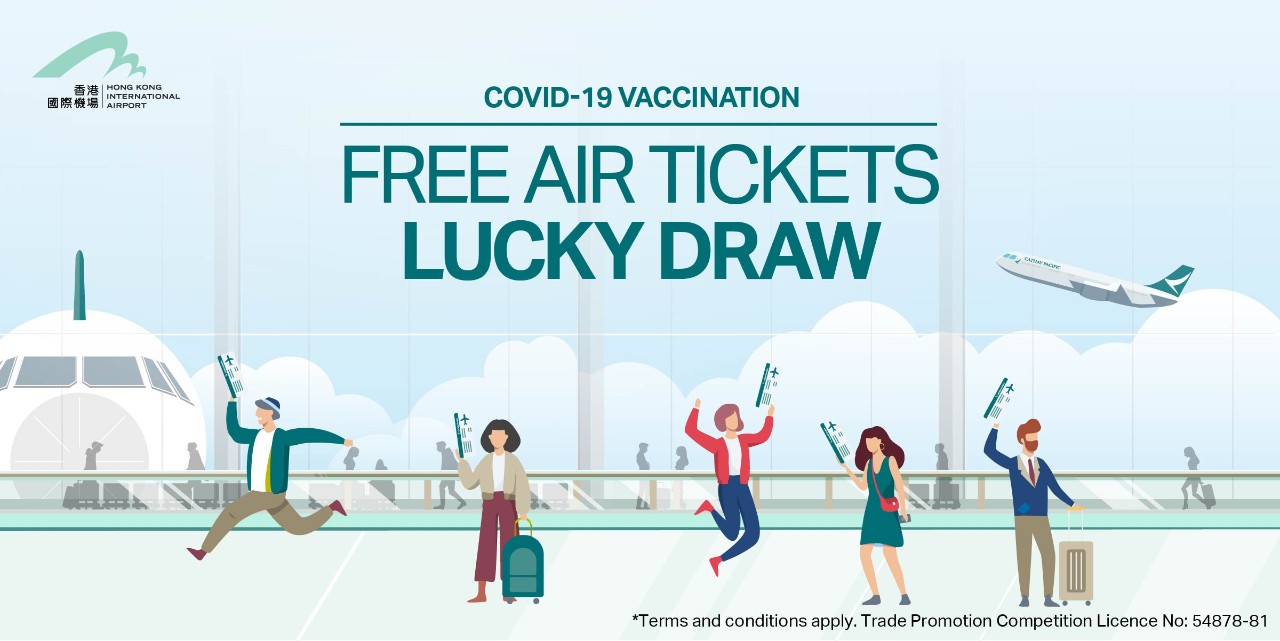 Registration for the lucky draw is now closed
The COVID-19 Vaccination Free Air Tickets Lucky Draw is now closed. Thank you for your participation and getting vaccinated – every entry brought us a little closer to being able to travel again.
You can view the winner list.  Each individual winner will be notified about their travel destination via the email address provided upon registration.  View the full terms and conditions.
Once the redemption period for a destination begins,  the winner will receive a unique ticket redemption code via email, along with applicable terms and conditions.
Latest update for our free flight ticket winners (as of 6 May)
We're continuing to monitor the evolving COVID-19 situation. As soon as travel restrictions and quarantine measures improve (when we can fly our regular routes and quarantine is no longer required for visiting destinations and returning to Hong Kong), we'll update the redemption status so you can book your lucky draw flight tickets and discover the world once again.
Stay tuned here for new updates and we can't wait to fly with you soon.
Not yet a member? Sign up now.
Sign up to Cathay

Become a member of our loyalty programme and be rewarded with exclusive privileges and enhanced benefits when you travel. 

Sign up