Win return flights to Europe for two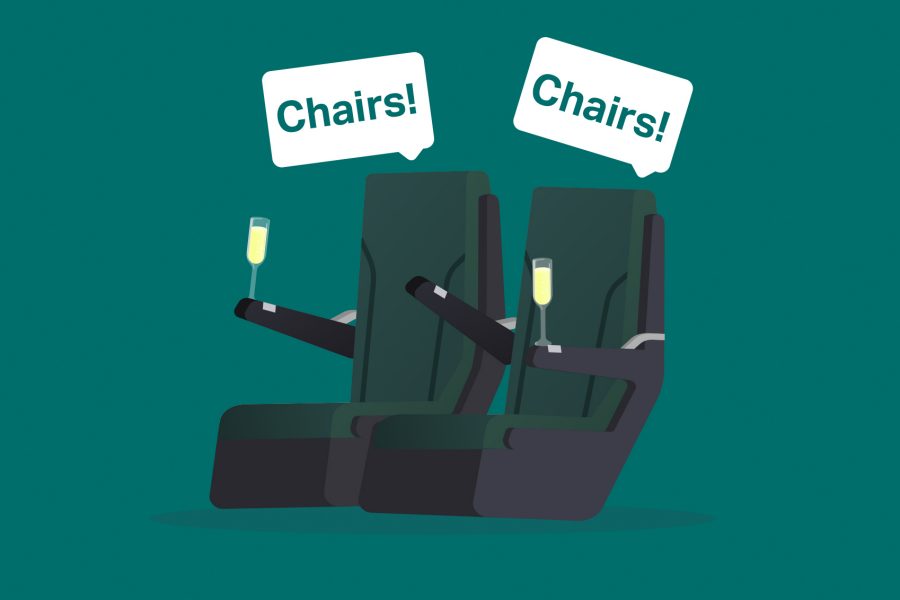 Your ticket to a European escape
We're delighted to offer you and a friend the chance to embark on your very own European adventure.
Simply create a free Cathay Pacific Registered account below to go into the running for two return Economy flights to a European destination of your choice.
Don't miss out – this competition ends 22 March 2020.
As a Cathay Pacific Registered account holder, you'll also be the first to hear about the latest promotions, exclusive offers, and destination guides in our newsletter.
This competition is open to residents from NSW, VIC, QLD, WA and SA. For the full terms and conditions, including travel periods, please see below.
Register below for your chance to win
Register with your social account
Eligible destinations
Europe:
London, Manchester, Dublin, Brussels, Paris, Zurich, Barcelona, Madrid, Rome, Milan, Frankfurt, Amsterdam
Cathay Pacific's 'Win Flights for Two' Competition - Terms and conditions
The Promoter and Operator of the Cathay Pacific 'Win Flights to Europe for Two' Competition ("Competition") is Cathay Pacific Airways Limited 國泰航空有限公司, ("Promoter"), ABN 57 000 479 514, of Level 29, Tower 1, 100 Barangaroo Avenue, Barangaroo, NSW 2000, Australia.
The following Terms and Conditions constitute an agreement between the participants of the Competition ("Entrants") and the Promoter.

By taking part in the Competition, Entrants consent to comply with these Terms & Conditions and represent that they fulfill all the requirements to enter this Competition, as set out in these Terms and Conditions.

In the event of any dispute regarding the Terms and Conditions, conduct, results, and all other matters relating to the Competition, the decision of the Promoter shall be final and no complaints shall be entertained and no correspondence or discussion shall be entered into.

The Promoter can be contacted via email at: aus_distribution@cathaypacific.com.

A. Promotion Period
The promotion of the Competition commences on 3 February 2020, 12:00 (AEDT) and ends on 22 March 2020, 21:59 (AEDT) ("Promotion Period"). Entries received after the closing date of the Promotion Period will not be accepted.
B. Eligibility

The Competition is open to residents of New South Wales, Victoria, Queensland, South Australia and Western Australia who do not hold an existing Cathay Pacific registered account. Entrants must be aged 18 or over.
Existing Cathay Pacific registered account holders, as well as Asia Miles and Marco Polo Club members, are not eligible to participate in the Competition.

Employees and directors of the Promoter and vendors or companies associated with this Competition (and their respective dependents, immediate family members and individuals residing in their same household) are not eligible to participate.

The Promoter reserves the right to verify the eligibility of all Entrants and require the winners to provide proof of identity, proof of age and proof of residency. Identification considered suitable for verification is at the Promoter's discretion.

The Promoter may, at their discretion, refuse to accept an entry of any person or persons without giving a reason at any time. Without prejudice to the Promoter's rights in this respect, the Promoter shall have the right to disqualify any Entrant if the Promoter has reasonable grounds to believe the Entrant has breached any of these Terms and Conditions or the information provided by the Entrant is invalid, incorrect, inaccurate and/or insufficient.

C. Entry Requirements

1. In order to enter the Competition, the Entrant must complete the following steps:
i. Visit the registered account sign up and Competition entry page at https://www.cathaypacific.com/cx/en_AU/registered-account/win-flights-to-europe-for-two.html
ii. Enter their personal information (Email address, Title, First & Last Name, Preferred Country/Region of Departure, Password) and select 'Subscribe' to create their Cathay Pacific registered account by 22 March 2020 21:59 (AEDT).
iii. Indicate their acceptance to Cathay Pacific's e-newsletter subscription.
iv. Indicate their acceptance to holding a registered customer account with Cathay Pacific to receive travel and loyalty programme offers, promotions and news subject to Cathay Pacific's Privacy Policy and Terms and Conditions.
The Entrant must provide all information required. By entering the Competition, the Entrant hereby warrants that all information submitted is true, current and complete.

For the purpose of determining an Entrant's eligibility for the Competition, the date and time of his/her account creation shall be determined based on the Promoters' system record. Proof of dispatch cannot be accepted as proof of delivery. The Promoter cannot accept responsibility for any error, omission, interruption, deletion, defect, delay in operation or transmission, communications line failure, theft, destruction, alteration of or unauthorised access to entries, or entries lost or delayed, whether or not arising during operation or transmission, as a result of server functions, viruses, bugs or other causes outside its control.

Each Entrant is able to create their account and submit ONE entry only. Repeat account creations will disqualify the Entrant from the Competition.

All Entrants agree to be bound by the Terms and Conditions posted on the Website.
D. Prize

1. One eligible Entrant will be picked as the winner of the Competition ("Winner"). The Winner will receive two (2) Economy Class return flights departing from Sydney, Melbourne, Perth, Adelaide or Brisbane to 1 of 12 European destinations of their choice on the Cathay Pacific network.
2. Prize details are as below:
i. Estimated total Prize value is up to AUD3,020, including taxes and surcharges. This is based on the recommended retail value of Cathay Pacific's highest priced European destination at time of competition launch.
ii. The prize is valid for two people 18 years and over.
iii. Flights are available on the regular scheduled services of Cathay Pacific and do not include Cathay Dragon, codeshare or joint-venture services operated by another airline.
iv. Flights are subject to availability and seasonal travel embargos.
v. The Winner may choose from the following eligible destinations: London, Manchester, Dublin, Paris, Madrid, Amsterdam, Milan, Rome, Brussels, Zurich, Frankfurt, Barcelona.
vi. The Winner and their travel companion must depart from one of the following capital cities: Sydney, Melbourne, Brisbane, Adelaide or Perth ("departure city"). They must return to the same departure city and are responsible for transport from their residence to their nearest departure city for flight departure.
vii. Blackout periods for high season travel apply. High season periods vary by destination and encompass dates around Australian and New Zealand school holidays, Christmas/New Year, Easter and Chinese New Year periods.
viii. Prize travel must be booked at least 30 days in advance of the intended departure date.
ix. Prize is valid for travel between 25 April 2020 and 25 April 2021. Return journey must be completed by 25 April 2021.
x. Services to Dublin will be suspended from 25 Oct 2020. The Winner may choose to travel to Dublin prior to this date.
xi. Frequent Flyer points are not awarded on these tickets.
xii. Each return ticket includes the cost of airfare, taxes and standard Economy baggage allowance as per the Cathay Pacific website.
xiii. The Winner will have to pay for any additional products and services including, but not limited to, advanced seat reservation, extra baggage, meal upgrade, travel insurance, etc.
xiv. Further flight prize terms and conditions will be provided to the Winner in their official prizewinner letter once Winner has been confirmed.
xv. The Prize cannot be transferred or sold, or redeemed or exchanged for cash.
xvi. The Prize has no cash value and cannot be substituted for other travel services or used in conjunction with other prizes, discounts or offers.
xvii. The Prize is only available to the Winner and his/her travel companion, and is non-transferable. The Winner must be one of the passengers travelling as part of the Prize travel reservation. The Winner and their travel companion booked on the same travel reservation must travel on the same flights at the same time.

xviii. The Winner is responsible for all other expenses, including but not limited to other transport costs, travel documents, accommodation, cost arising due to injury or illness or any other expenses incurred through the trip.
xix. The Winner is responsible for ensuring that they and their travel companion have all necessary documents to travel to their destination, including passports and visas.
xx. The Promoter reserves the right of final decision should a dispute arise in relation to usage of the Prize.
E. Determination of the Winner

1. The draw will take place at 12:00 AEDT on 24 March 2020 at the Cathay Pacific offices, Level 29, Tower 1, 100 Barangaroo Avenue, Barangaroo, NSW 2000. The draw will be conducted by the Promoter using an online random number generator to select a corresponding entrant.

2. If a winning entry is deemed not to comply with the conditions of entry of the Competition, the entry will be discarded and a new winner of the Prize will be determined by drawing a further valid entry.
3. The Winner will be notified via email at the email address of the registered account they created for the Competition, by 12:00 AEDT on 26 March 2020. If for any reason the email to the Winner bounces back or is otherwise undeliverable, eligibility to receive the Prize will be automatically forfeited and the Prize will no longer be available to that specific Winner.
4. After receiving the prize notification email, the Winner must contact the Promoter to confirm their identity and eligibility and claim their prize. If the Winner has not claimed their prize within 3 months of the prize draw, the Winner entry will be deemed invalid and the Promoter will conduct a redraw of the Game of Chance.
5. Once confirmed, the Winner's name and state of residence will be published on the Cathay Pacific Website.
6. If required, an Unclaimed Prize Draw will be conducted at 12:00 AEST on 26 June, 2020 at the same location as the original draw. Any winner in an Unclaimed Prize Draw will be notified by email within two days of the relevant Unclaimed Prize Draw and will have 3 months to claim their prize.
7. If after this time no Winner has been defined, the Promoter may dispose of the Prize as they deem fit.
F. Contract of Carriage

For the avoidance of doubt, nothing in these Terms & Conditions is, or shall be construed in any way as, a contract of carriage. Any tickets issued pursuant to arrangements in these Terms & Conditions will result in a contract of carriage between the travelling passenger and the relevant carrier. The tickets upon which such passenger travels will be subject to the conditions of carriage of the relevant carrier and all rules applicable to the general public for the class or category of fare selected, including also any charges for changes in travel arrangements that may be applicable to the class or category of fare selected.

G. Liability

Neither the Promoter nor any of its directors, employees, agents or suppliers shall accept any responsibility for any damage, loss, injury or disappointment suffered by any Entrant entering the Competition or as a result of accepting any Prize. The Promoter is not responsible for any event of force majeure; any problems or technical malfunctions of any telephone network or lines, computer online systems, servers, providers or computer equipment; any software failure of any email system or any entry failing to be received due to technical problems or traffic congestion on the Internet, telephone lines or on any web site; or any combination thereof, including any injury or damage to the Entrant's or any other person's computer related to or resulting from participating in the Competition.
By entering the Competition, Entrants agree that no claim shall be asserted against the Promoter, its directors, officers, employees or agents relating to any and all losses or injuries (including special, indirect and consequential losses), damages, rights, claims and actions of any kind resulting from acceptance or use of any Prize, including, without limitation, personal injuries, death and property damage.
H. Data Protection and Publicity

Submission of the Account Registration form constitutes permission for the Promoter to use the names of Entrants in any publicity at its discretion. For purposes of the Competition, the Promoter needs to collect personal data from the Entrant. Failure to provide personal data as requested will result in the Promoter being unable to process or accept an Entry. In this respect, each Entrant confirms that he/she has read and fully understands the Data Privacy and Security Policy of the Promoter and consents to the Promoter's disclosure or (including any transfer) of such Entrant's personal data for purposes of the Competition. Those disclosures may include disclosures to organisations in Australia and Hong Kong. The Promoter is bound by the Privacy Principles in the Privacy Act 1988 (Cth). The Promoter's Privacy Policy contains information about:
i How Entrants or their companions can seek access to the personal information the Promoter holds about them and seek the correction of such information; and
ii How Entrants or their companions can complain about a privacy breach and the Promoter will deal with such a complaint.
I. Governing Law

1. This Competition and the Terms and Conditions are governed by the laws of Australia and the Australian Courts shall have exclusive jurisdiction to deal with all matters relating to the Competition and the Terms and Conditions.
2. To the maximum extent permitted by applicable law, the Promoter reserves the right at its sole discretion to amend, withdraw or revise these Terms & Conditions and the Prize at any time, subject to any written directions from a regulatory authority.
3. Any persons found cheating, as determined in the sole and absolute discretion of the Promoter, will immediately be disqualified from the Competition. Cheating includes, but is not limited to, tampering, hacking of the Website, entering the Competition without meeting the eligibility requirements, using any automated software or device to gain an advantage during the Promotion, exploiting any software bugs, attempting to disable or overwhelm the Promoter's Website, attempts to disrupt any portion of the Competition, including but not limited to, allowing somebody else use of your personal information, tampering with the entry process or operation of the Competition or the Website.
4. Any attempt by a person to deliberately damage the Promoter's Website or undermine the legitimate operation of the Competition may be a violation of civil or criminal laws; and should such an attempt be made, the Promoter reserves the right to seek damages from any such person to the fullest extent permitted by law.
5. The invalidity, illegality or unenforceability of any provision in these Terms and Conditions shall not affect the other provisions of these Terms and Conditions which shall remain in full force and effect.
Cathay Pacific Airways Limited國泰航空有限公司is a registered trademark. All rights reserved.
Authorised under NSW Permit No. LTPS/20/41649.