Things to do in Hong Kong
All pre-departure and post-arrival quarantine and testing requirements for Hong Kong travellers have been removed.
We're thrilled to welcome you back to our home once again - it's time for you to rediscover what Hong Kong has to offer.
Want to know the best things to do in Hong Kong and the must-adds to your Hong Kong bucket list, then keep on reading.
From Hong Kong's Michelin-starred restaurants to delicious street food, long-standing street markets to high-end shopping centres, colourful street art to newly opened art museums – there is something for everyone in this unique city.
    Flights to Hong Kong from Australia
Browse our incredible great fares and book your flight to Hong Kong from Australia
Rediscover Hong Kong with Cathay Pacific & Marriott Bonvoy
Say hello to Hong Kong with one of our selected "Flights + Hotels" packages, courtesy of our collaboration with Marriott Bonvoy. Earn bonus miles and rewards along the way.
Enjoy 20% off Airport Express tickets
Book your flights online to Hong Kong with us and enjoy 20% off your MTR Airport Express tickets.
 
Shop & dine at Hong Kong International Airport
Shops and restaurants are re-opening at Hong Kong International Airport. Rediscover dining and shopping options at the airport.
 
Join Cathay and earn miles when you fly

We've brought together the best of Cathay Pacific, Marco Polo Club and Asia Miles under Cathay, a single elevated programme. 
Make the most of our elevated membership programme and join Cathay to earn miles when you fly. From there you can redeem your miles on a range of experiences, exciting offers and unmissable rewards in our Cathay shop. Spend your miles on changing flights, hotel stays, meaningful experience and curated products. 
Sign up to Cathay now to start earning miles and live the elevated life every day.
Book your flight to Hong Kong
Search for flights in Hong Kong and book now. We look forward to welcoming you onboard your next flight to Hong Kong.
    In the spotlight: Six of our favourite Hong Kong experiences
Add these must-do activities to your Hong Kong bucket list to get the most out of your visit.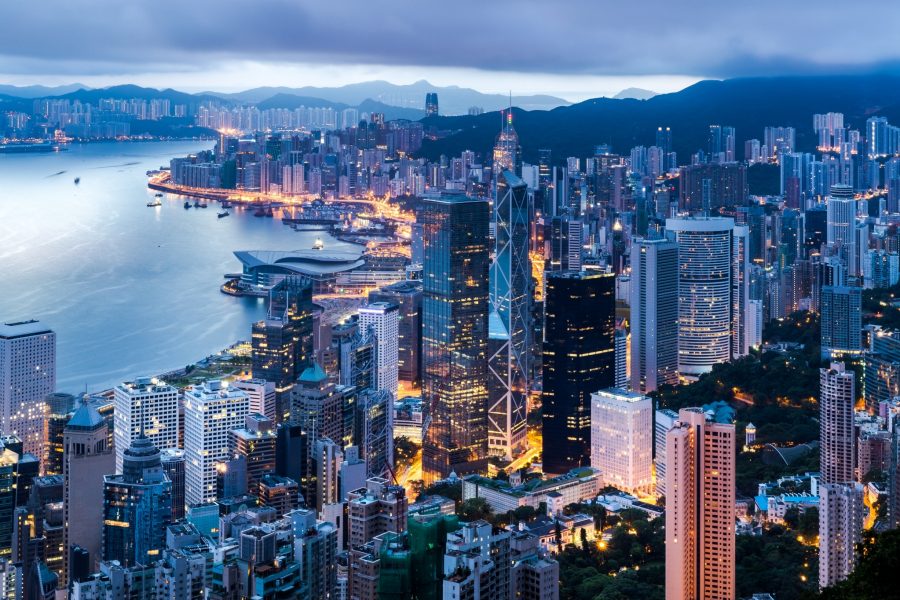 1/6
Soak up iconic sights
Hong Kong's city skyline is world-famous, and it's easy to see why. One of the best things to do in Hong Kong is to admire the skyline from the many vantage points. Take it in from the decks of the historic Star Ferry or hop on the ding ding (double-decker tram) for a leisurely tour of the city or soak in the impressive skyline views from numerous skyscraper restaurants and bars.
2/6
Shop 'til you drop
Hong Kong has long been known as a shopper's paradise. Luxury designer brands can be found in the many malls dotting the city, while local designers sell their wares at independent stores tucked away in laneways or inside unassuming buildings. You can't miss a visit to one of the city's bustling open-air markets including Stanley, Temple Street and more.
3/6
Explore neighbourhoods
Take a peek into local life and visit Hong Kong's many charming neighbourhoods. Stroll through Sai Ying Pun to discover artisan workshops or explore one of the coolest neighbourhoods, Soho which has a raft of new bars, and restaurants. By contrast, sample some of Hong Kong's best street food at Sham Shui Po markets.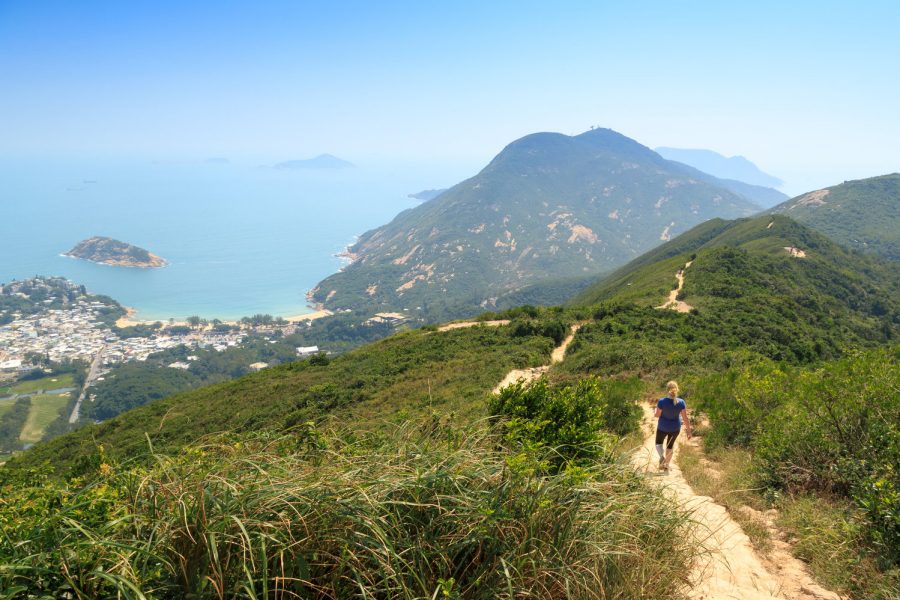 4/6
Explore the great outdoors 
With 40% of Hong Kong made up of sprawling country parks, stunning natural reserves and mountainous trails it's no wonder this country is a hiker's paradise. Beginners should start with the Dragon's Back trail while more experienced hikers can take on two of Hong Kong's highest mountains, Sunset Peak or Lantau Peak.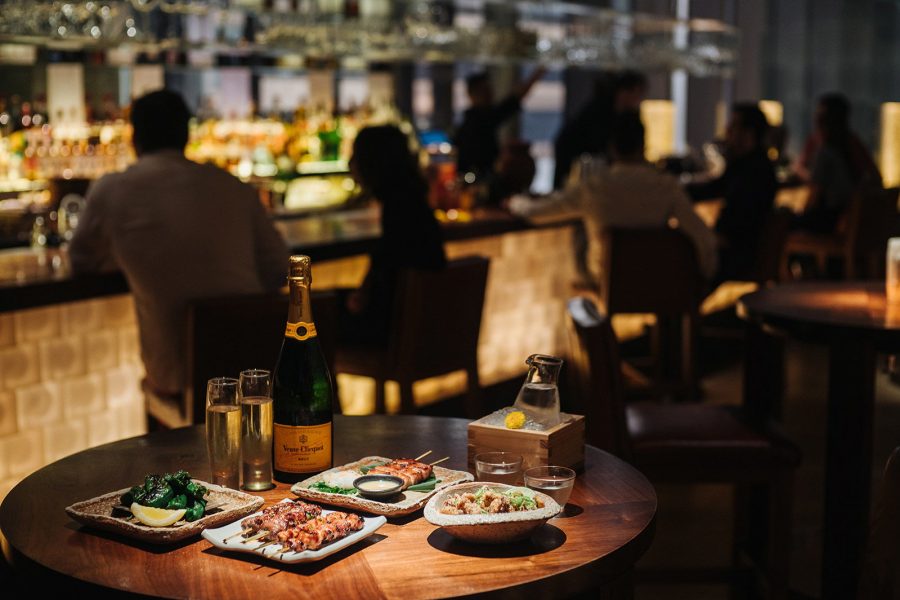 5/6
Guide to Hong Kong nightlife
Hong Kong is a 24-hour city with late-night eats, night hikes and more to keep entertained through the night. A popular night-time activity, are midnight feasts or 'siu yeh' meaning 'stay up late' a common feature for Hongkongers. There are a variety of local chains open until late serving local favourites like noodles fried rice, dim sum and more.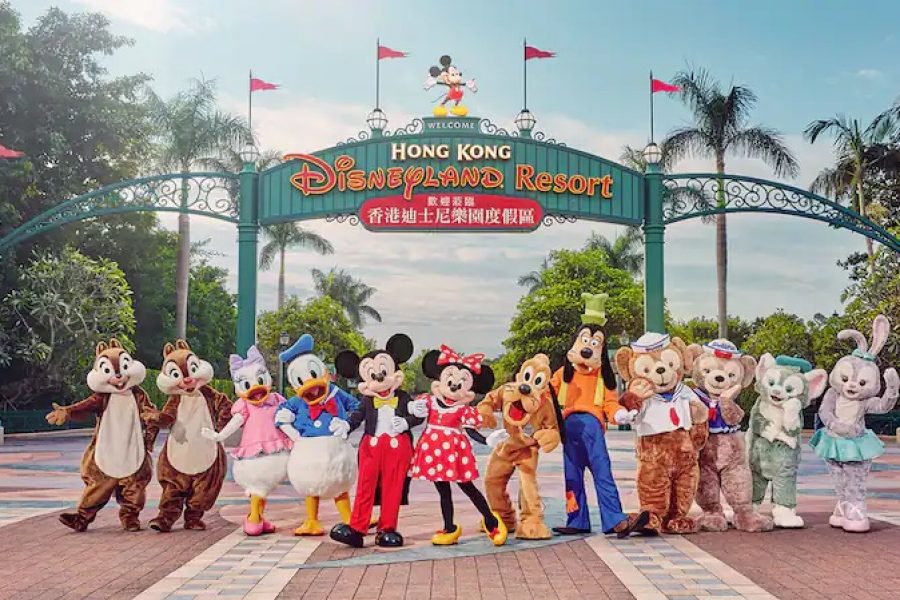 6/6
Hong Kong is a family friendly city
There are plenty of activities to keep children entertained in Hong Kong. Spend the day at Disneyland and enjoy thrilling rides, spectacular shows, colourful parades and all your favourite Disney characters. Or take the family to Stanley Market for the day and visit Stanley Main Beach, it's perfect for kayaking and paddle boarding.
    What and where to eat in Hong Kong
Try Hong Kong's street food
Explore our must-try Hong Kong food guide Open a new windowto inspire your next foodie adventure in Hong Kong.
Foodies will love feasting on traditional Cantonese cuisine. Uncover the few dai pai dongs (open-air food stalls) slinging wonders from the roaring wok.
Pay a visit to a cha chaan teng (tea cafe), where East-meets-West dishes a nod to the region's colonial past.
Best restaurants and bars
There's no shortage of exciting and diverse places to eat and drink in Hong Kong.
Beyond the local, trendy fusion eateries are pumping every night of the week, while world-class, Michelin-starred restaurants offer gastronomic journeys through Asia and beyond.
Check out the latest restaurants and barsOpen a new window you have to visit when you're next in Hong Kong. 

Yum Cha with a twist
Yum Cha HKOpen a new window, is the perfect spot for families, travellers and foodies.
They provide traditional dim sum but with a modern twist. Take their googley-eyed sweet steamed bun that oozes custard when you squeeze them which has become an Instagram sensation.  
Looking for something extra? Book a two-hour cooking lesson and enjoy the afternoon tea included. 
Discover the best things to do in Hong Kong
Immerse yourself in Hong Kong arts and culture, indulge in local treats, enjoy the great outdoor adventures, visit the iconic landmarks and much more - the possibilities for what you can see and do in your next holiday in Hong Kong are endless.
Visit here to discover the best things to do in Hong Kong.
Almost ready to go?
Plan the finer details for your trip and flights to Hong Kong from Australia and beyond.
Hong Kong destination guide
Our in-depth guide covers the best things to do in Hong Kong, with curated lists of where to eat, drink, shop, explore and more. Whether you're planning a quick stopover or an extended holiday, we'll help you get to the city's heart.
Flights to Hong Kong from Australia