Book flights on our app with Apple Pay
Our Cathay Pacific app provides you with a new payment option
Discover our app – easy flight bookings with Apple Pay
Now you can book flights on our app and use Apple Pay for secure payment.
Apple Pay is simple to use and works with the American Express, VISA and MasterCard credit cards stored on your iPhone Wallet.
Book your next trip with one touch.

Link opens in a new window operated by external parties and may not conform to the same accessibility policies as Cathay Pacific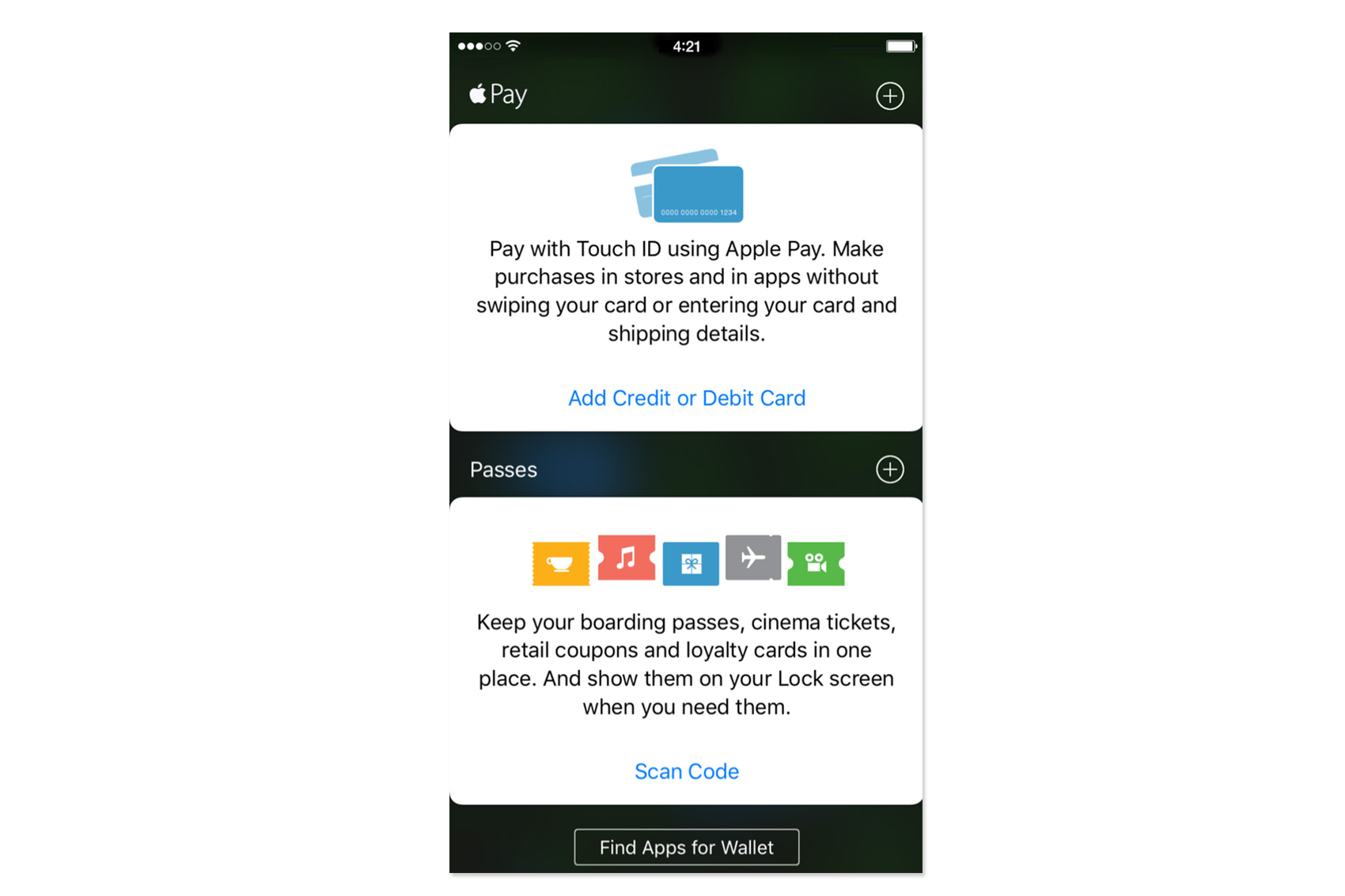 1/6
Make sure you have added in your credit card in Wallet on your iPhone.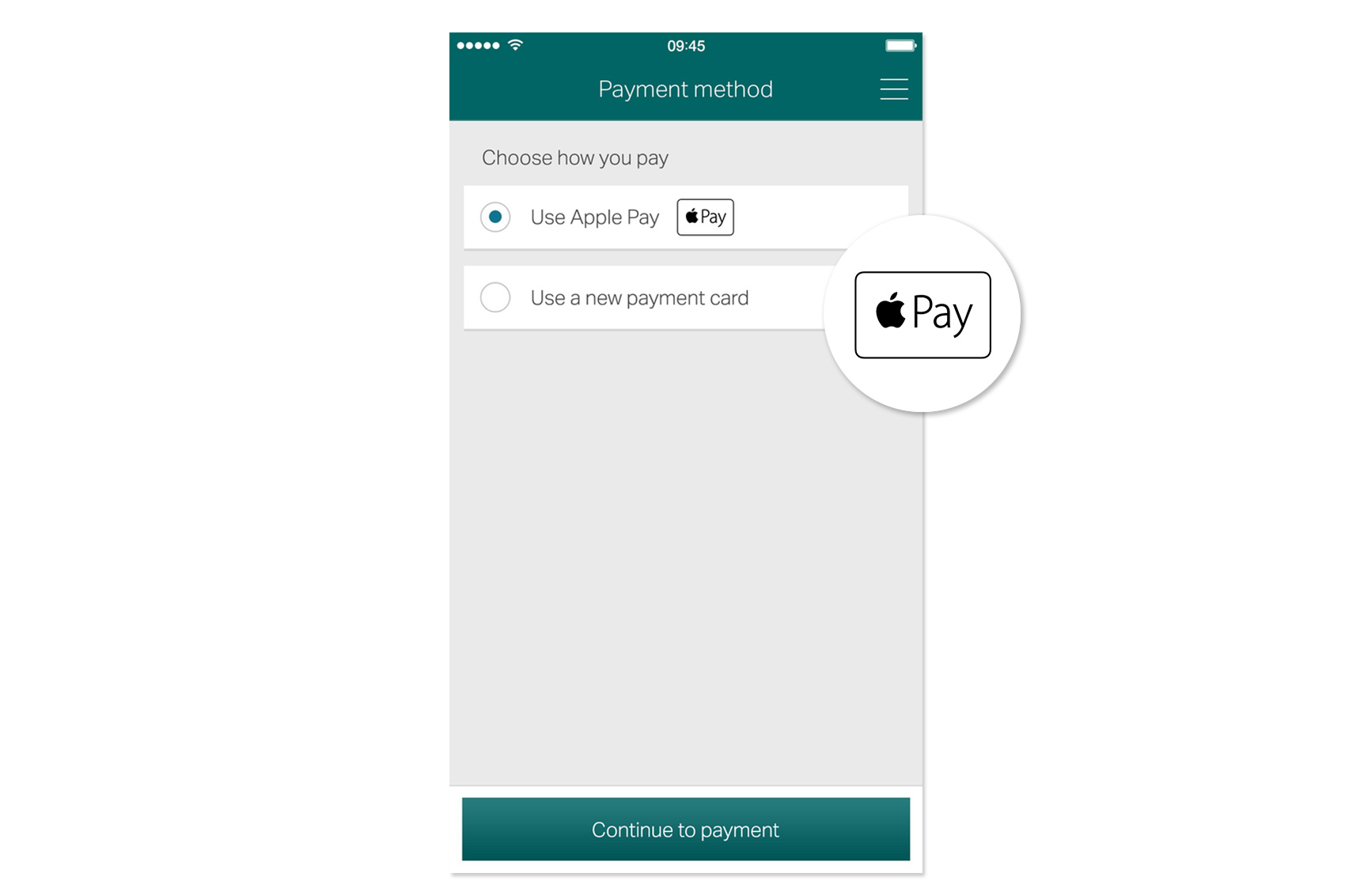 2/6
When you're ready to pay for your flights through our app, choose ''Use Apple Pay'' and tap ''Continue to payment''.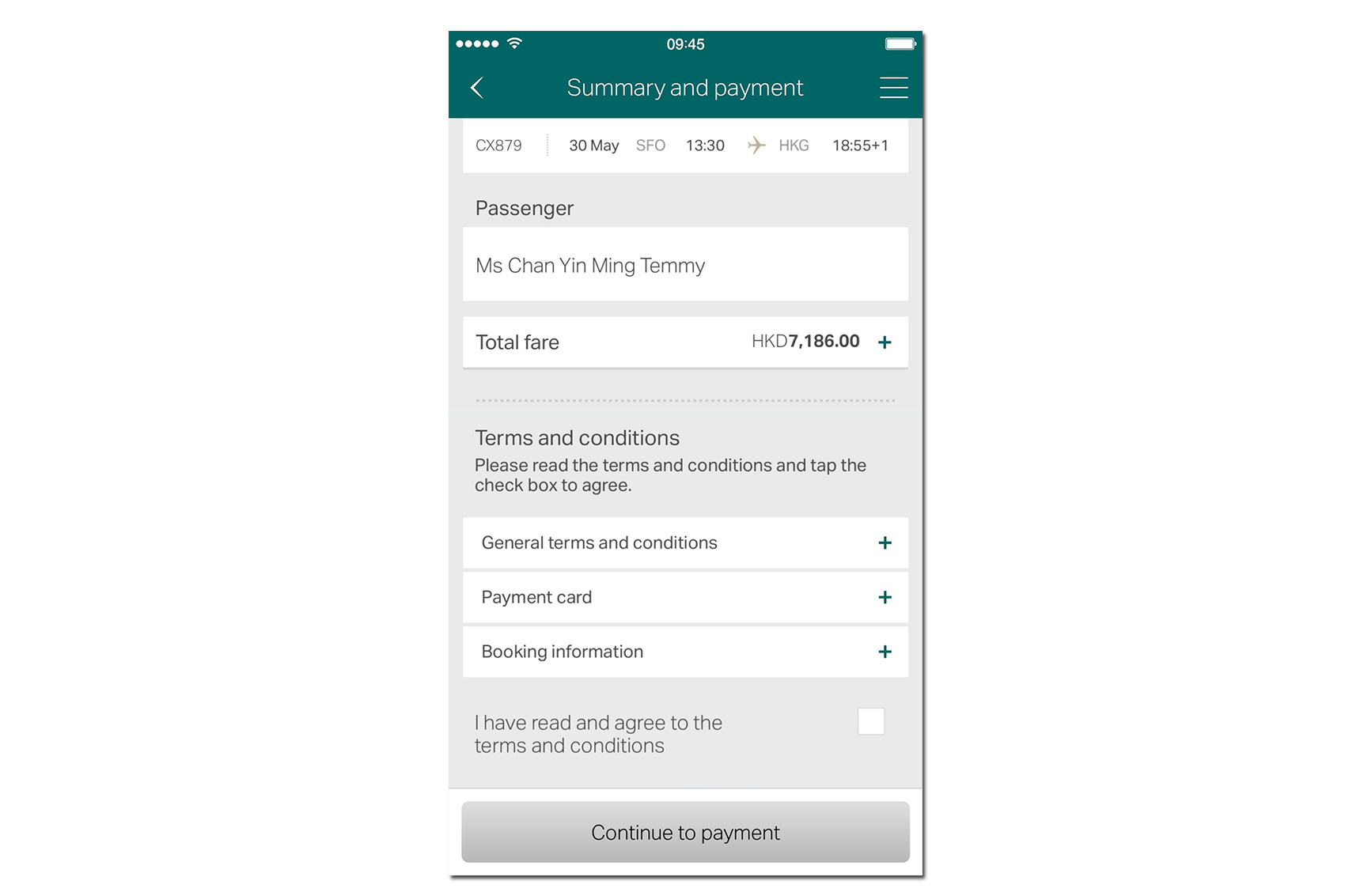 3/6
Check the summary to make sure your details are correct.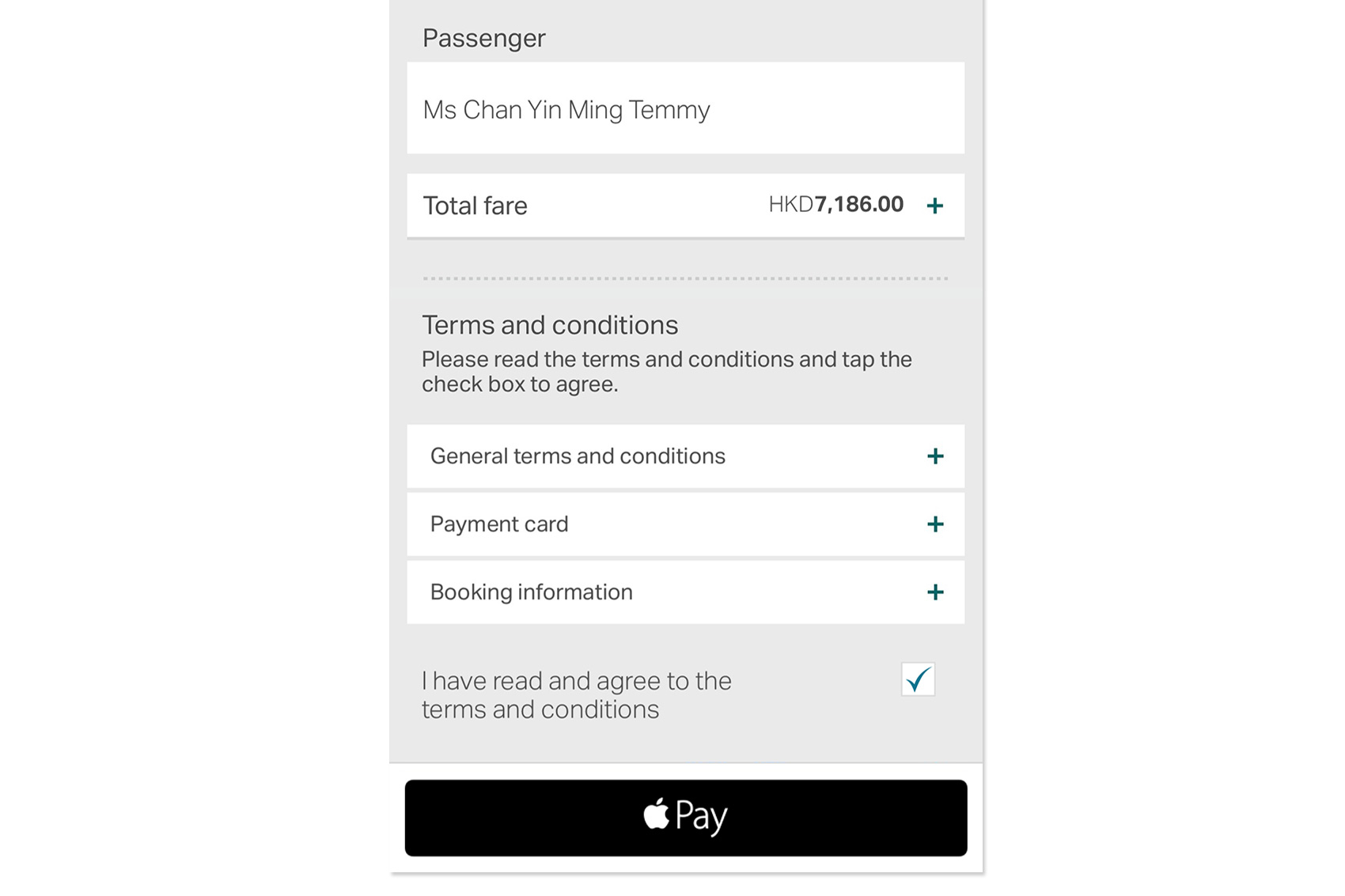 4/6
Be sure to agree to the terms and conditions before you pay.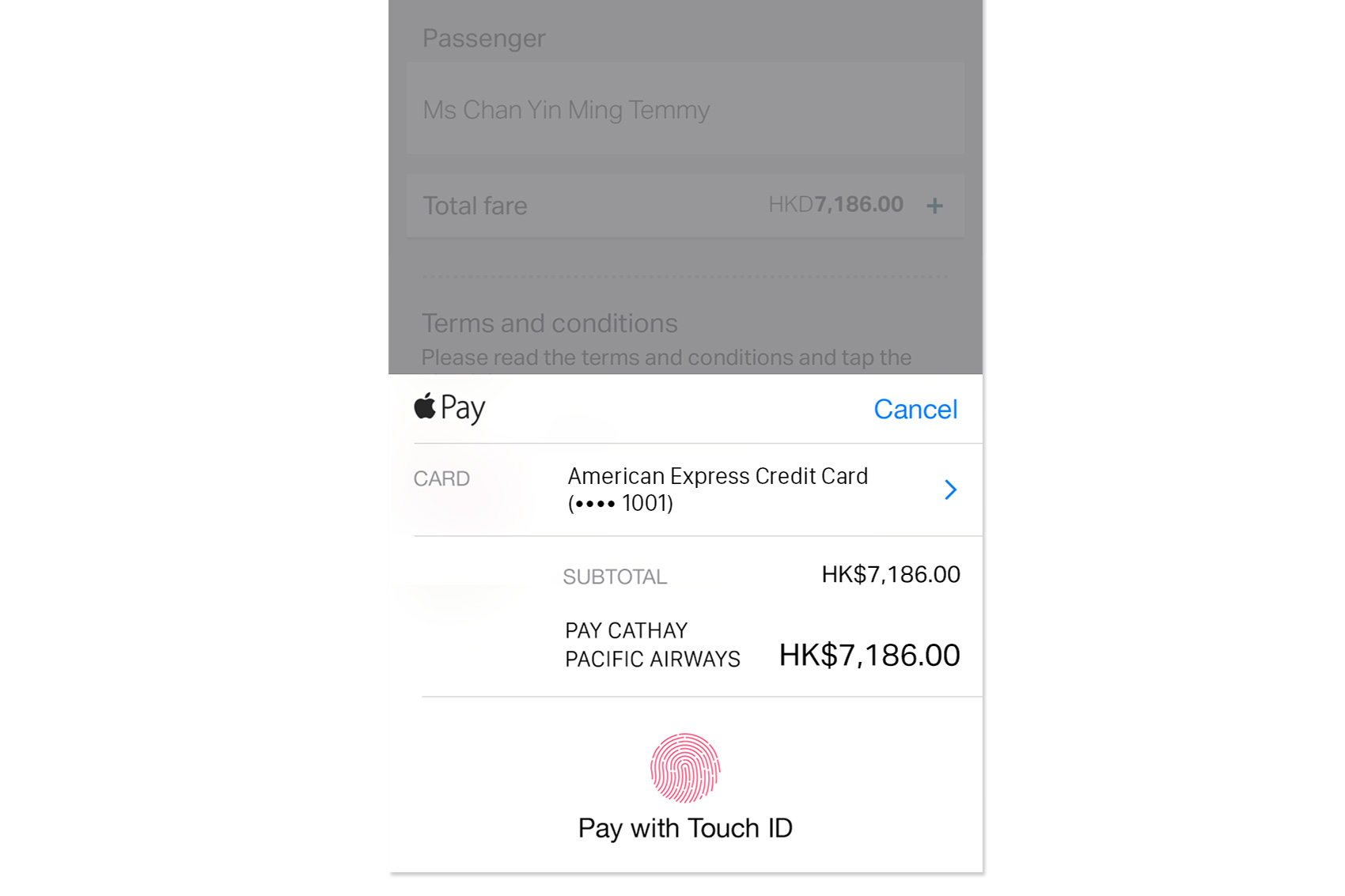 5/6
Simply use Touch ID to make payment.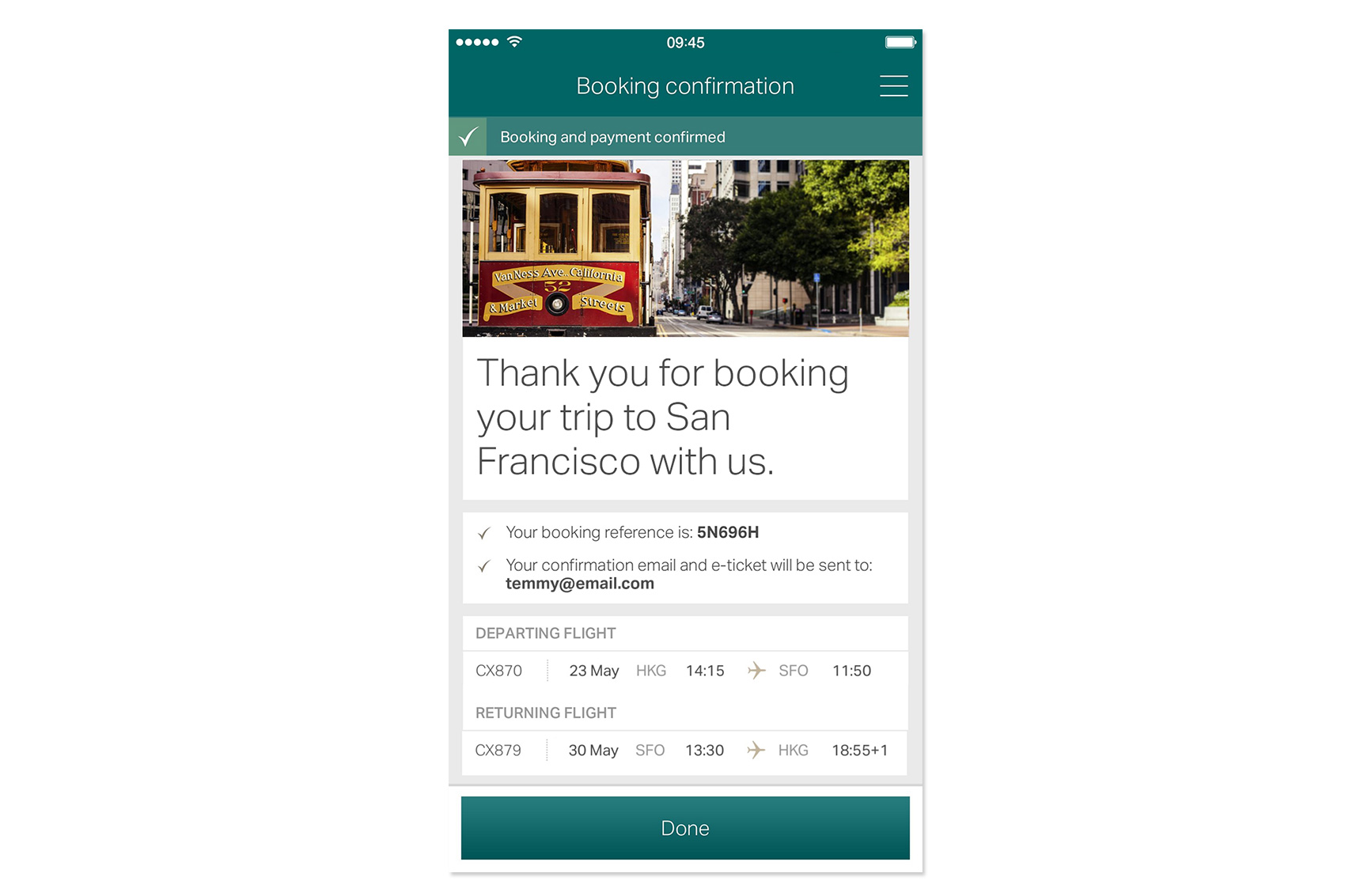 6/6
Take note of your booking reference in case you would like to make changes to your booking.
We currently only accept Apply Pay in the following countries or regions:
| Area | Country or Region |
| --- | --- |
| Asia Pacific | Australia, Hong Kong SAR, New Zealand, Singapore |
| Europe | Denmark, France, Finland, Italy, Spain, Sweden, Switzerland, Turkey, United Kingdom |
| North America | United States, Canada |
| Latin America | Brazil |

Requirements
iOS: iPhone running iOS 9 or above.
Devices: iPhone 7, iPhone 6s, iPhone 6s Plus, iPhone 6, iPhone 6 Plus and iPhone SE.
Download our app for easy booking
Enjoy our services seamlessly from booking to boarding with the Cathay Pacific mobile app.

Link opens in a new window operated by external parties and may not conform to the same accessibility policies as Cathay Pacific