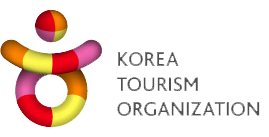 Don't miss your free ticket to the largest theme park, Everland
Korea Tourism Organization has collaborated with Everland Theme Park, Korea to offer you free tickets, discounts and souvenirs at very attractive air fares on Cathay Pacific and Cathay Dragon.
Book a valid Cathay Pacific or Cathay Dragon ticket online on the Cathay Pacific UAE website from Dubai to Seoul, Busan or Jeju in Korea and avail of our special offers to Everland Resort.
For more information about South Korea, visit Korea Tourism Organization's websites in English and Arabic.
Offer details and terms
Book by

15 Jul 2019 to 15 Aug 2019

Fly from

15 Jul 2019 to 30 Nov 2019
---------------------------------------------------------------------------------------------------

Offer 1 - Free passes
Complete the online form here, Link opens in a new window operated by external parties and may not conform to the same accessibility policies as Cathay Pacific . The first 50 entries will win free passes to Everland Theme Park. Claimants will be notified by email and need to utilize the free passes by 31 October 2019.
Offer 2 - 20% discount on passes
Rest of the passengers can present their valid Cathay Airways or Cathay Dragon Boarding Pass at the Everland Counter to get a 20% discount on the Everland Theme Park 1-day Pass.
Offer 3 - Free souvenirs
Everland souvenir will be provided at the Group Ticket Office to the first 200 claimants who show their valid Cathay Airways or Cathay Dragon Boarding Pass at the Everland counter.
---------------------------------------------------------------------------------------------------
Make a booking
Please select your flight date(s).
Terms and conditions
Sales and travel validity is from 15 July 2019 to 30 November 2019.
Bookings must be made online via the Cathay Pacific UAE website in AED currency only.
The offers are valid for Cathay Pacific and Cathay Dragon passengers with valid boarding pass from United Arab Emirates to Seoul, Busan or Jeju in Korea.
The name on the boarding pass must be identical to the name shown on the identification document presented.
Fares are subject to fare rules and conditions. Please read the fare rules before purchase.
This offer is valid for revenue tickets only and is not valid for redemption tickets.
The fare rules for the fare used will determine the refund and any other fees/charges applicable.
The offer cannot be combined with any other offers and is non-exchangeable.
All tickets sold and issued are final. All completed and confirmed transactions cannot be cancelled and are non-refundable and non-exchangeable for any reason.
The free passes to Everland Theme Park are valid till 31 October 2019.
The 20% discount offer applies to 4 guests per boarding pass and does not apply to Korean nationals.
Cathay Pacific and Korea Tourism Organization reserves the right to amend, extend or withdraw the offer without any prior intimation.
In case of any queries pertaining to the offers, kindly contact Everland on (031) 320-5000.
View our destination guides
Discover South Korea's capital Seoul with its intriguing blend of thoroughly modern skyscrapers and shopping malls alongside historic temples and night markets.
Jeju is one of the most scenic destinations in Korea with white beaches and lush green countryside. Dine on some delicious Jeju cuisine and enjoy a relaxing holiday.
The large, bustling port city of Busan is one of South Korea's major hubs. The city is close to beaches, mountains and temples that attract visitors from all over the world.